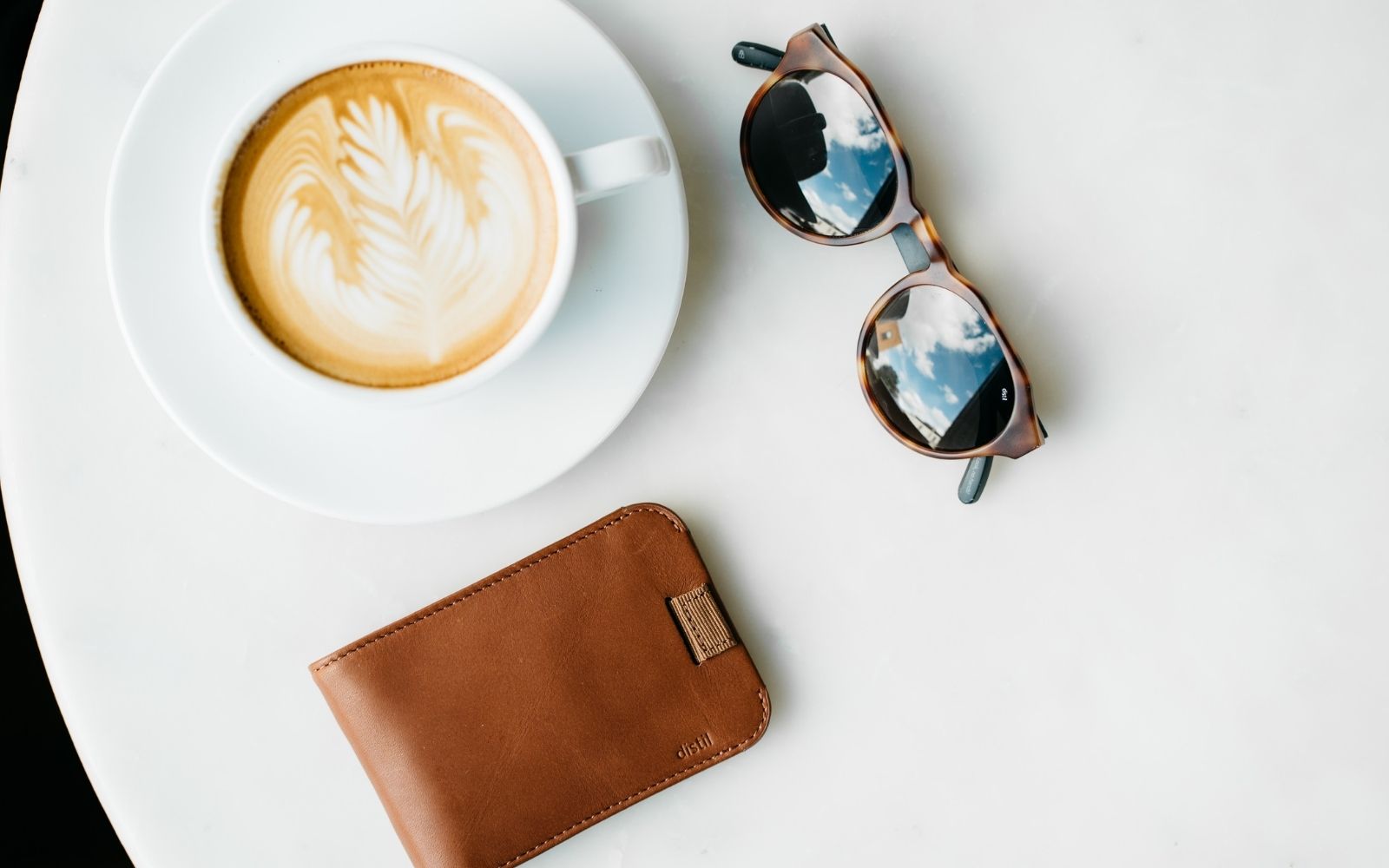 This Year, We're Keeping It Simple
There's something about a new year that makes everything feel possible. New habits suddenly seem manageable, the path to achieving goals doesn't seem so daunting, and it becomes easy to believe that you can finally follow through on every good intention you've ever had. As tempting as it is to get caught up in that optimistic more more more momentum of a fresh start, that's a surefire way to find yourself discouraged or worse, burnt out and back to where you started. Instead, we're all about trying to keep it simple this year.

So, what does that really mean?

It means that instead of trying to do too much, we're leaning into quality over quantity. After all, "less is more" isn't just a catchy phrase — to us, it's a guiding principle in which we've seen value time and time again. By simplifying and embracing less in certain areas of our lives, we've been able to experience more in the areas that truly matter.

Along with our "less is more" mantra, here are a few big-picture points we're keeping in mind to start 2022 on the light foot:
Conscious consumerism
In a world where so many of us can get most anything we want delivered almost instantly to our door, it's rare to slow down and think about how and why you support the companies you do. But by practicing conscious consumerism, you can ensure you're getting a product that is both made of high-quality materials and goes easy on the planet. Or not getting a product at all sometimes...
Taking time to consider the materials and sources of the products you're pondering purchasing may mean you end up buying fewer things, staying true to the first R of the old-school "reduce, reuse, recycle". It'll also mean you shop with companies that have value systems worth supporting — because if 2022 isn't the time to raise our standards, when is?
Optimal organization
While everyone approaches organization differently, we're big believers that when the small areas of your life function well, it gives you more time to focus on the big things that really matter. According to a study done by Swedish design powerhouse IKEA, we spend an average of 6 minutes looking for our keys. Rather than wasting that time every morning, being organized not only avoids unnecessary stress, it frees up precious minutes for more important things (call your granny, it'll make her day). And instead of searching through clutter on your desk, you can have the streamlined space you need to think freely. 

It's precisely why we made ModStation, the organizational hub that gives all of the magnetic elements of our Ferris System a tidy place to call home. Whatever you decide helps you get organized, make your systems as effortless as possible so it's more likely to work for you and become second nature. 
Mindful minimalism
In a speech in 1880, English designer (and pioneer of the Arts and Crafts Movement) William Morris gave this advice to his audience that still rings true today:
Have nothing in your houses that you do not know to be useful, or believe to be beautiful. –William Morris
By bringing a level of intentionality to your belongings, you can make this year one where you aren't overwhelmed by stuff. Take the time in January or February to trim down what you own to items you actually use and like. Holding onto belongings that no longer fit your life or that you have no use for will only lead to clutter. Get some tips on how to go about decluttering your space over in our 52 Ways to Simplify Series.
Like that load-lightened, pared-down feeling but aren't sure how else it applies to your day, or your life? Check out Holstee's Greater Good Toolkit for a range of prompts that'll give your introspective muscles a workout!
Join us in making 2022 a year with less of what we don't want and more of what we do — a year of making space for what matters by limiting what doesn't.