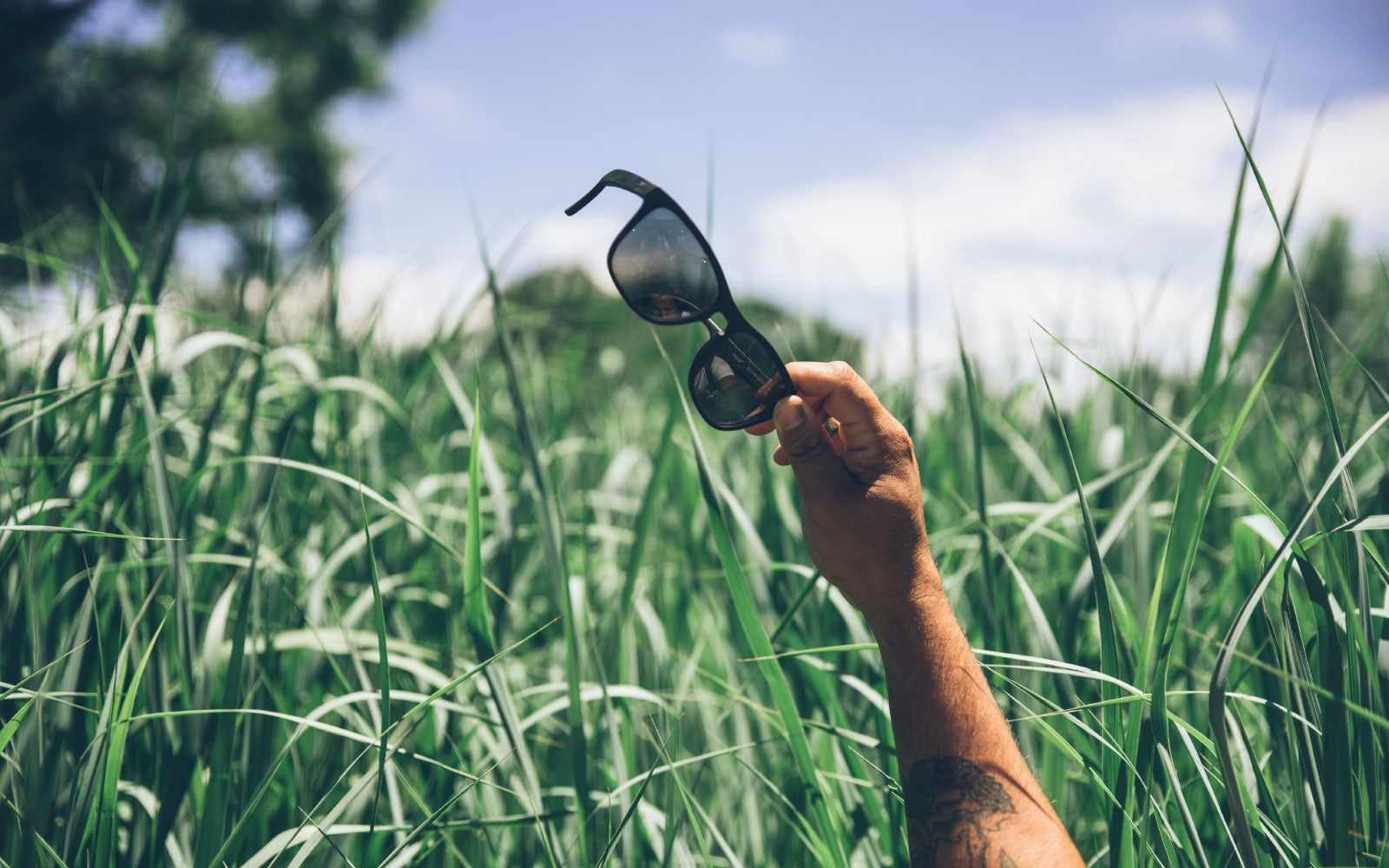 3 Responsibility Standards We Hold Ourselves to at Distil
We aren't huge "trend" people around here — we land more in the camp of timeless, practical, and functional. That said, we are delighted to see one trend gathering steam across the globe: Eco-conscious business practices. 
While we believe #GoodDesignIsGoodForYou, design is at its best when it's also good for the planet. From our streamlined product designs to our no-plastic packaging, making mindful decisions is part of our company's core values. We should all do our best to make responsible choices in our homes, our businesses and with our dollars. Here are a few ways we do that:
1. Partnering with responsible tanneries
There's a reason why it's called the "gold standard." We source our leather from tanneries that are awarded with a gold rating from the Leather Working Group (LWG), a coalition formed in 2005 to promote "sustainable and appropriate environmental business practices" within the leather industry. The non-profit group performs inspections and awards ratings as a benchmarking tool to assess the environmental compliance of leather manufacturers. 
For a tannery to earn a rating ("gold" being the highest of five), the LWG takes a range of factors into account during in-person audits, including: traceability of the hides, environmental policies and procedures, energy consumption, water usage, air and noise emissions, chemical disposal, waste management, worker safety and more. As a sort of watchdog, they represent eco-conscious companies and consumers who help move the leather-manufacturing industry forward – for instance, creating new protocols for additional supply-chain transparency to further sustainability in the industry guided in part by the United Nations Industrial Development Organization.
Because leather is incredibly durable, well-made leather goods are a sustainable choice due to their long-lasting life span. And since it's an organic material, leather will eventually break down and ultimately degrade – unlike artificial "PU leather" which is made of non-recyclable plastics like polyurethane and PVC (both reliant on fossil fuels). That being said, there are truly vegan alternatives to leather, and we're always prototyping and exploring different materials.  
We visit our tanneries in person, not only because a face-to-face meeting is our preferred way to do business and build relationships, but also because we can witness their sustainable practices first hand. Click here for a look inside one of our favorite tanneries – see if you can spot the leather that may well be a Wally one day! By using gold-rated leather, we're making a responsible choice for our leather products, as well as for our customers and the planet.
2. Making conscious material choices
The acetate we use in our Cooper sunglasses is derived from plants — what exactly does that mean? Cellulose acetate is made from natural cotton and wood fibers (compared to petroleum-based traditional plastic). And petroleum products are more harmful to the environment due in part to their reliance on non-renewable fossil fuels and toxic by-products of processing.

Made from renewable materials, Italian acetate is lightweight, incredibly durable and hypoallergenic — and we think that's a pretty good fit for something that touches your face for several hours a day. 
For our entire line of Distil sunglasses, the Origami Case does double duty as a durable folding hardcase and the packaging itself. We skipped a box altogether, and instead a single strip of paper surrounds the case – this way you (and our warehouse) know what's inside, and so you can read about our Worry-Free Guarantee. What's that? Glad you asked! MagLock functionality and unmatched durability makes your Distil glasses almost impossible to lose. But life happens, so if you do lose 'em or if the frame breaks, you get a replacement pair for just half price. We can make this promise because we designed our timeless MagLock sunnies to last and last – and the longer you can hold onto a pair, the fewer end up littering the planet.
3. Mindful packaging and fulfillment processes
When designing the packaging for Distil products, we keep the planet top of mind. In fact, it was on Earth Day in 2018 that we made the pledge to avoid plastic in our packaging whenever possible. Currently, with the exception of a red string and a piece of felt for our Ferris Kits, our packaging is made from paper which can be recycled locally – but only if you put it in the bin, so be sure to flatten it and toss it in! Or opt to reuse the box or envelope that your gear came in – we've designed it all to be durable and practical enough for reuse, but also ready for recycling, whatever you choose. 

Have you noticed Shop Pay on many sites as you're checking out? It's a great option offered as part of the Shopify Sustainability Fund: Whenever you place your order with Shop Pay, they offset the carbon emissions produced by your delivery! Plus the app auto-completes your checkout fields (encrypted for security) and lets you easily track the status of all your online orders in one place. *Not sponsored, just well in line with our motto #SimplifySmileRepeat
Admittedly in the early days we used polybag mailers to ship your orders, which while padded and water-resistant, weren't recyclable or Earth-friendly at all. So we happily made the switch in 2016 to paper mailers made from recycled fibers and printed with eco-friendly inks. One puzzle we've yet to solve are the polybags used to protect products during transport from the manufacturer and through the mail, or at warehouses like Amazon which add their own stickers. It's something the eco-friendly rockstars at Patagonia are working to solve; until alternatives are readily available, protecting product that could end up in a landfill due to damage in transit is the tradeoff we're making.
We've worked with our fulfillment partner to skip bubble wrap and instead use post-consumer paper to pad your package. So when a Distil package shows up at your door, you have at least two things to be excited about — your new gear and your carbon footprint. 
It's not just about us! Your purchases fuel positive change for the planet.
As part of a global community, Distil continues to be a proud participant in 1% for the Planet. That means annually we commit to giving 1% of all sales to qualified non-profits. Click here to read more about organizations we've given to in the past.
Guided by the actionable advice from David Attenborough: A Life on Our Planet as well as the solutions put forward by Project Drawdown – and powered by your purchases – we're humbled to be able to contribute to real change thanks to non-profits including:
WEA The Women's Earth Alliance
is a global initiative that catalyzes women-led, grassroots solutions to protect our environment and strengthen communities from the inside out. WEA Leaders are saving indigenous seeds, selling clean cookstoves, banning harmful toxins in their communities, saving endangered forests, launching regenerative farms, providing safe water, protecting land rights, and much more. Invest in women. Unlock the future.
Rainforest Foundation US
is tackling the world's most urgent challenges: biodiversity loss, climate change, and human rights. The mission of the Rainforest Foundation is to support indigenous and traditional peoples of the world's rainforests in their efforts to protect their environment and fulfill their rights. Protecting Rainforests + Securing Indigenous Peoples' Rights = Climate Action
GreenWave
 trains and supports regenerative ocean farmers in the era of climate change. They do so by working with coastal communities throughout North America to create a blue green economy—built and led by regenerative ocean farmers. Their goal is to turbo-charge the learning curve so that regenerative ocean farmers can make a living on a living planet.
Sunrise Movement Education Fund
 is building a mass movement of young people to fight climate change by making climate change an urgent political priority, ending the corrupting influence of fossil fuels on our politics and electing climate leaders. Their mission is to mobilize Americans to make climate change an urgent public priority across the US.
Coral Restoration Foundation
is the largest coral reef restoration organization in the world. They are restoring degraded coral reefs to thriving ecosystems by educating individuals, and using science to further restoration techniques.

As we continue to learn about new and different approaches to sustainable practices, we will evolve and update our responsibility standards as a brand. When we know better, we do better. Thanks for choosing to shop responsibly with us! And with that, we'll leave the last word to David Attenborough.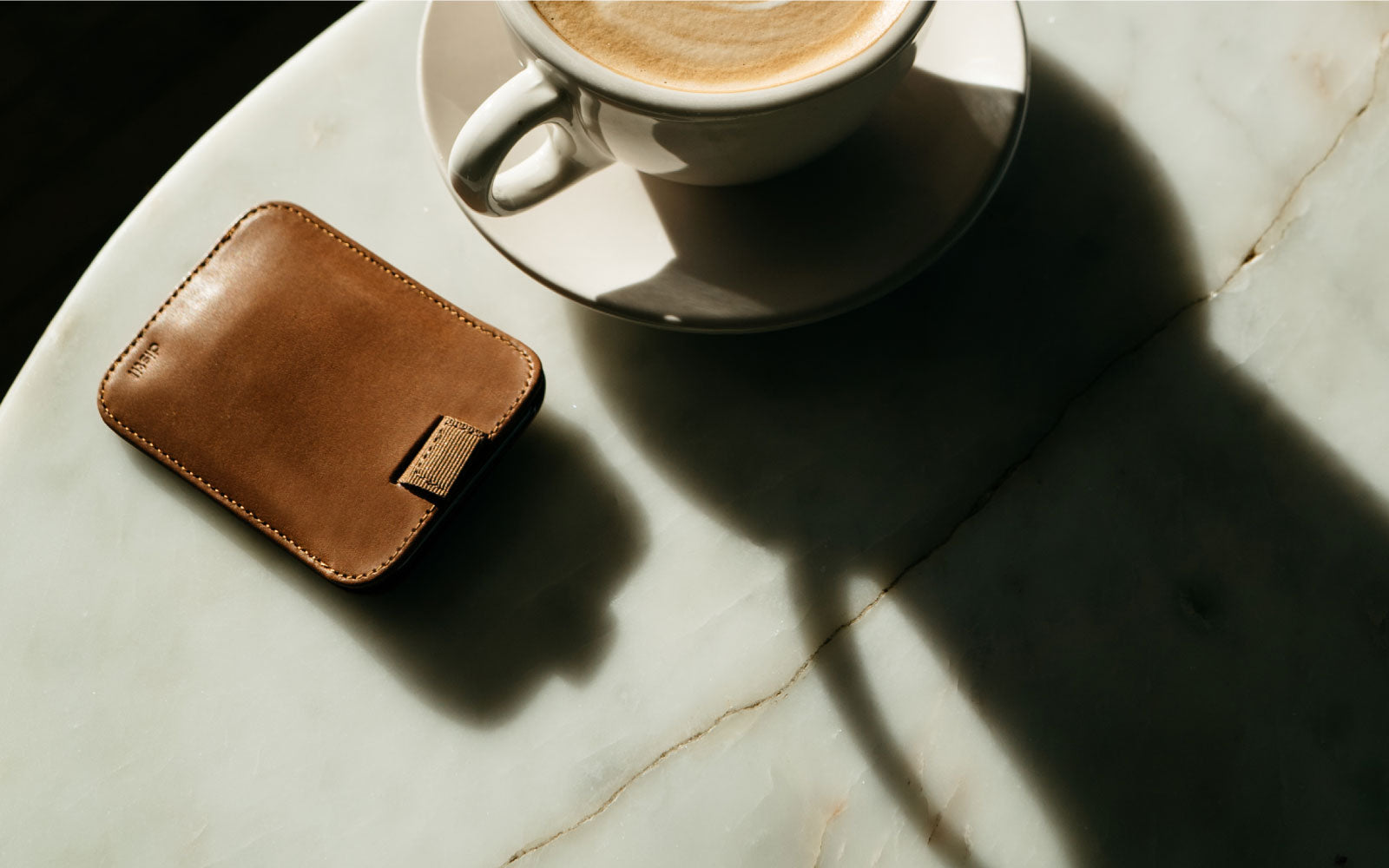 Everyday Carry
Do you ever feel like time is slipping through your fingers?  The reality may be that time is sliding in between couch cushions, falling behind the credenza, or hiding deep in a purse at the back o...
Read more