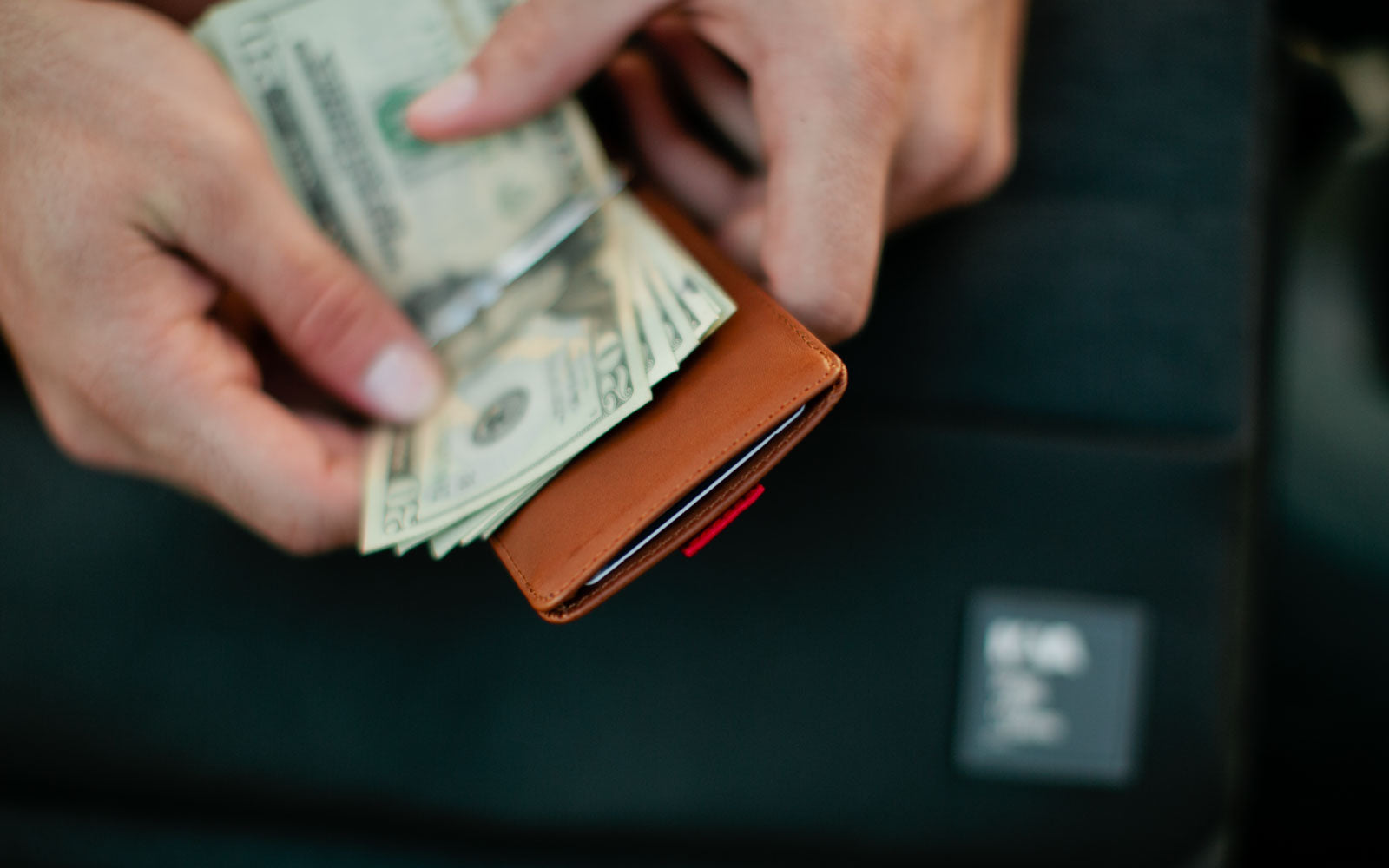 Slim Design Makes a BIG Difference
With a well-designed wallet, you can carry the same contents as your big wallet in a slim profile that's just half the size. Since seeing is believing, we put Wally Bifold to the test up against a classic Costanza Clunker. See how Wally delivers the same contents in a silhouette just half the size:
Then again, do you really need to carry all the cards you've been accumulating? A lighter load has numerous benefits — not only does it free you from dealing with unnecessary clutter, you'll find that carrying a slim wallet can give you relief from back pain (no, seriously!). Here are our top 4 tips for slimming down your wallet, maybe even enough to carry it in your front pocket:
1. Pick the Essentials.
What's in your wallet? No, seriously — take a look with a critical eye... does it need to be there? To instantly alleviate an unnecessarily bulging embarrassment, carry only the items you use daily or weekly: First, empty your wallet. Now put back only the must-haves you use regularly. Put aside the rest so they're literally out of sight out of mind. Nervous? Skeptical? Try it for a week... Some cards might creep back in if you let them, but we bet you'll be happily surprised at what you don't miss.
2. Go Digital.
It's a new generation, but the old adage is still true: There's an app for that, so put that pocket-sized computer to work! For your wallet contents that didn't make that first cut, we've compiled our favorite highly rated wallet-slimming apps. If you own an iPhone, Apple Wallet can help you manage your credit cards, boarding passes, concert tickets and more — so your real wallet doesn't have to. In fact, with our Wally Junior with MagSafe, some lucky minimalists have been able to quit carrying a wallet entirely. #goals
3. Carry Less Cash.
Not only does most everywhere accept plastic, our phones now offer tap-to-pay options with Apple Pay, Samsung Wallet, and Google Pay for encrypted wireless transactions that further limit the need to carry paper money. For person-to-person payments try Venmo — it's easy, widely used and refreshingly free.
4. Carry a Slim Wallet.
Now that you have less to carry, your wallet will naturally be slimmer. But all that work is for nothing if your wallet is inherently bulky. We know what you're thinking, Does which wallet I carry really make a difference? Answer: Definitely. 
Distil wallets reduce bulk with innovative, patent-pending touches. In traditional wallet construction, every slot adds yet another layer of thickness... Using premium materials and our trademarked Wally Pull-Tab™ mechanism, we're able to achieve a slim design without the typical leather dividers that create bulk. Not only is it a slimming design, pulling the grosgrain ribbon reveals your cards with a surprisingly satisfying zzzzzip. 
Typically, leather will stretch with every card you add, meaning you have no choice but to hold onto everything if you don't want your cards to fall out of loose pockets; this is why so many people get stuck with a Costanza clunker – they can't get past Step #1. While still constructed out of rich full-grain leather, our innovative MagLock pockets work in perfect harmony with the pull-tab, giving you easy access to your cards stowed securely inside.
We made it slim, but you make it minimal. Whether it's physical or psychological, having a slimmer wallet is a great way to reinforce the behavior of carrying less. It takes discipline, but you can do this — you can slim your wallet!
Shop Wally Pull-Tab Wallets or the entire Distil Wallet Collection and find the one that's just right for your newly simplified carry.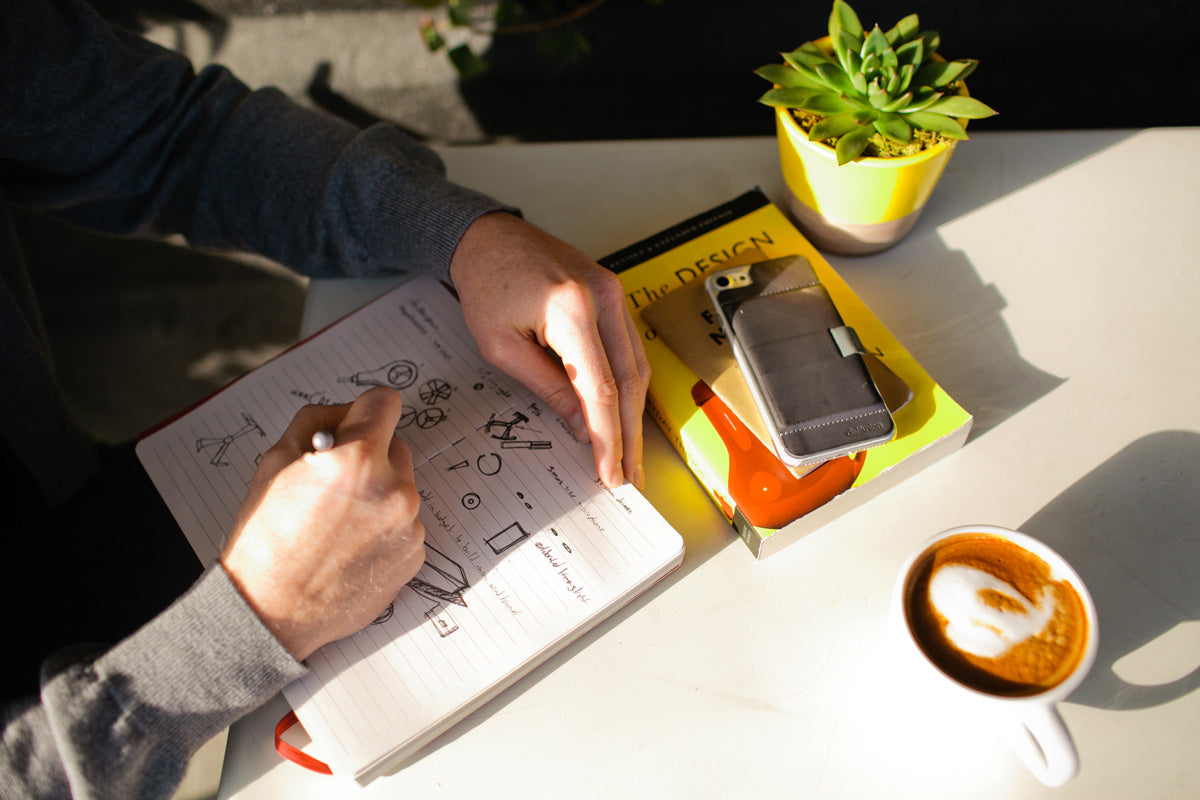 Dieter Rams Wallpaper Collection
Because your desktop will be a better place with this reminder from Dieter, check out this minimal Dieter Rams' wallpaper collection by Tristan Ramberg. Crave a little more color in your 2D world?...
Read more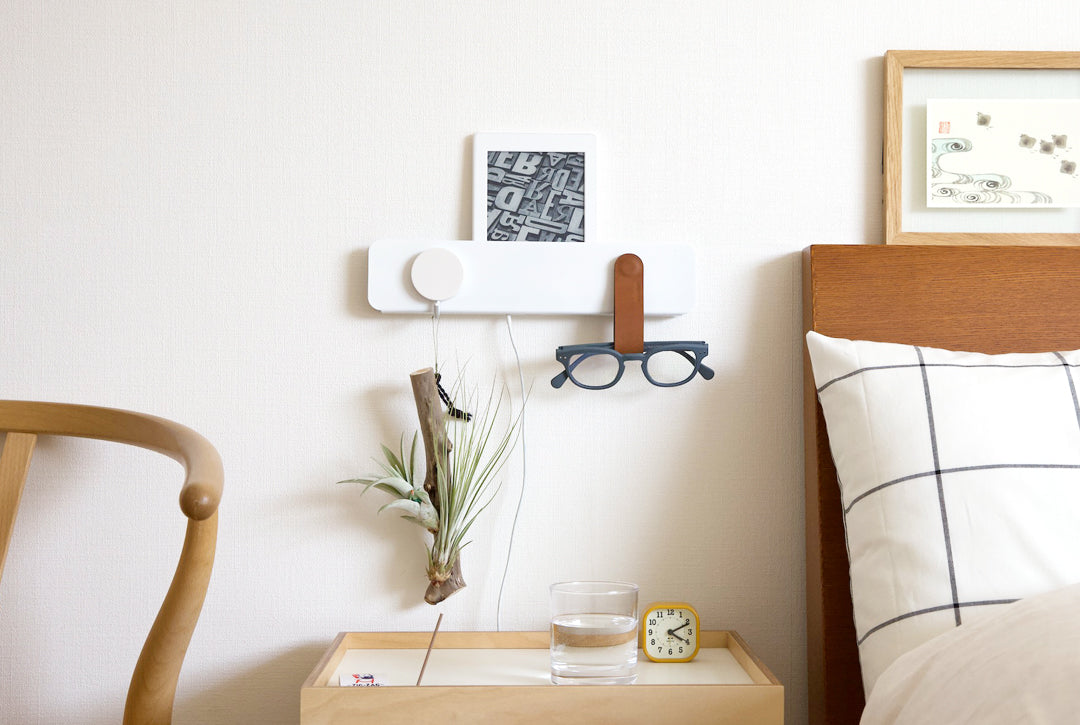 Save time by being more organized. We've developed Ferris, a magnetic, modular organization system that you can build based on your needs.
Read more