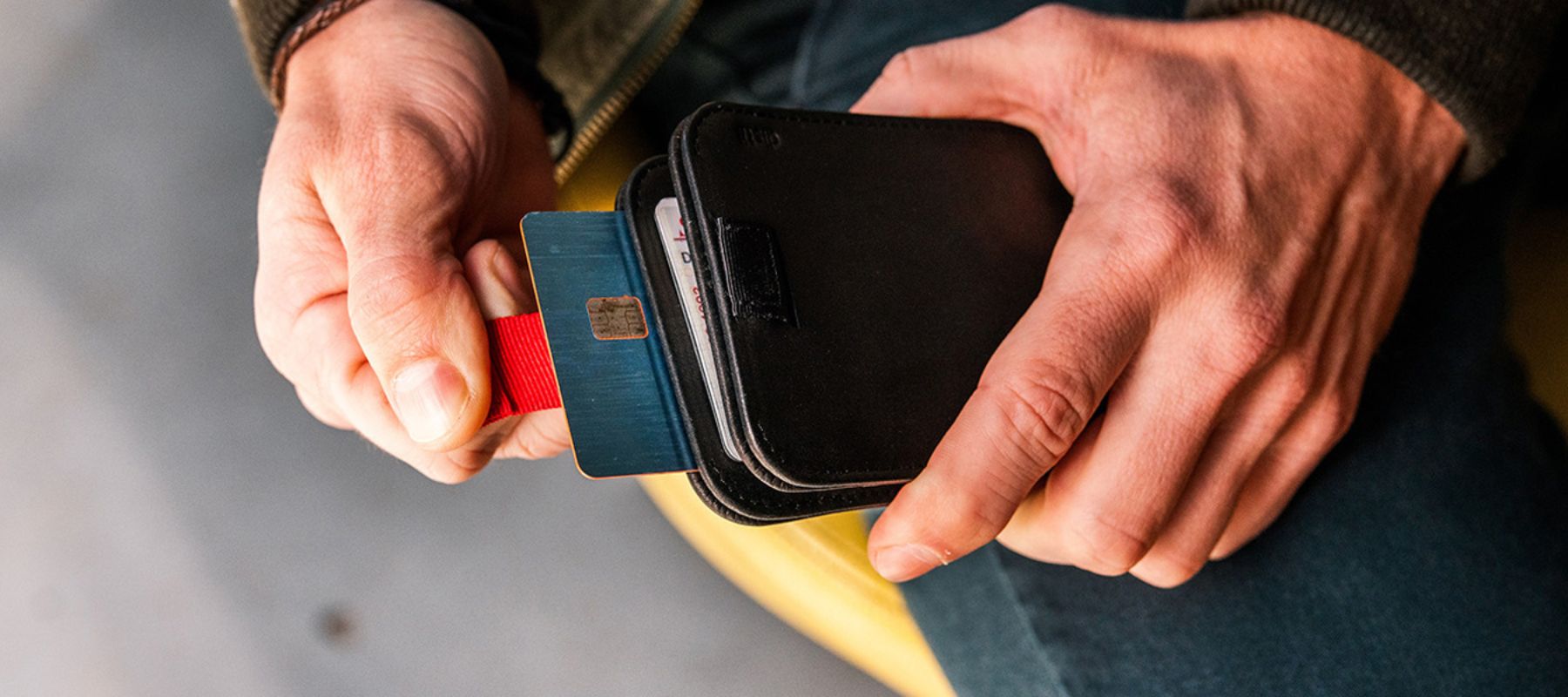 Wally Bifold 5.0
★★★★★ 3300+ 5-STAR REVIEWS
When security counts, you can count on Wally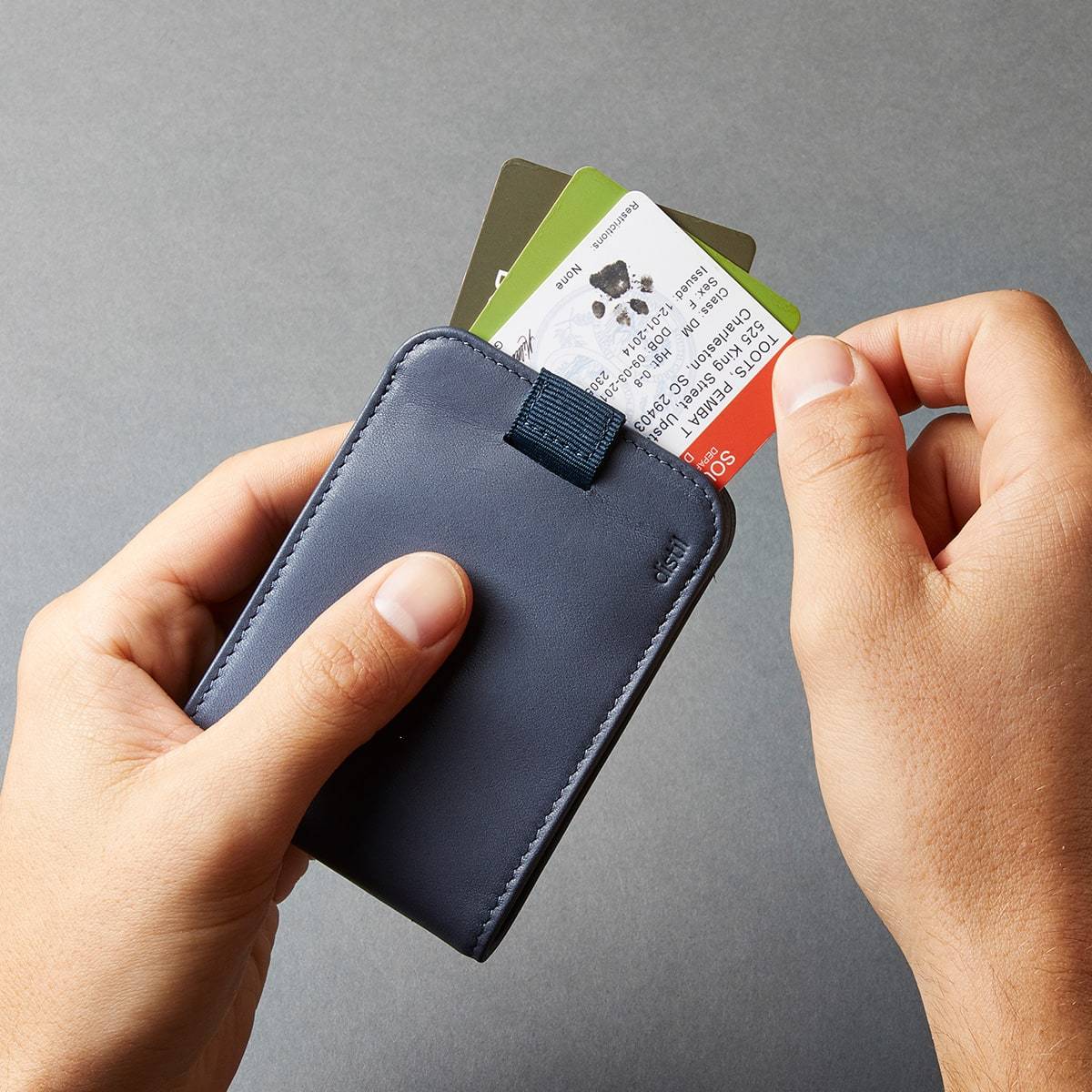 Why Wally Bifold 5.0?
Two trademark features keep your cards safe and readily available: Color-coded for at-a-glance organization, Wally Pull-Tab™ is our signature move—allowing you to access your cards without even opening your wallet. 
And unlike other leather wallets' with a tendency to stretch and lose cards, our MagLock™ pockets snap shut, keeping the profile slim and your cards tucked inside.
"Think of the Wally as a bifold made for the modern-day, as it combines everything we love about the classic style (spacious storage, security, etc.) in a compact, pocket-friendly package."
"This just might be the perfect men's wallet. It's so thin, even with a dozen cards and several bills stuffed inside, that you might forget you're carrying it. The slimmest, most practical wallet you'll find."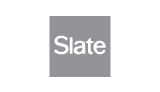 "Distil Union is all about the finesse of usability. Wally Bifold 5.0 and ModWallet impressed me for the security, major ease of use, flexibility and tight design elements."

"Part wallet, part money clip, and all sorts of functional for your everyday carry. The most practical wallet you'll ever use. The clever shape is made to fit comfortably in a front or back pocket, and without any of the bulge you'll find when using more traditional wallets."

"What I'd Change: Nothing. I was able to put a lot more cards and bills in the Wally 5.0 than my usual cardholder without added bulk. Even loaded with cards and bills, it maintains a slim profile and easily fits in my front pocket."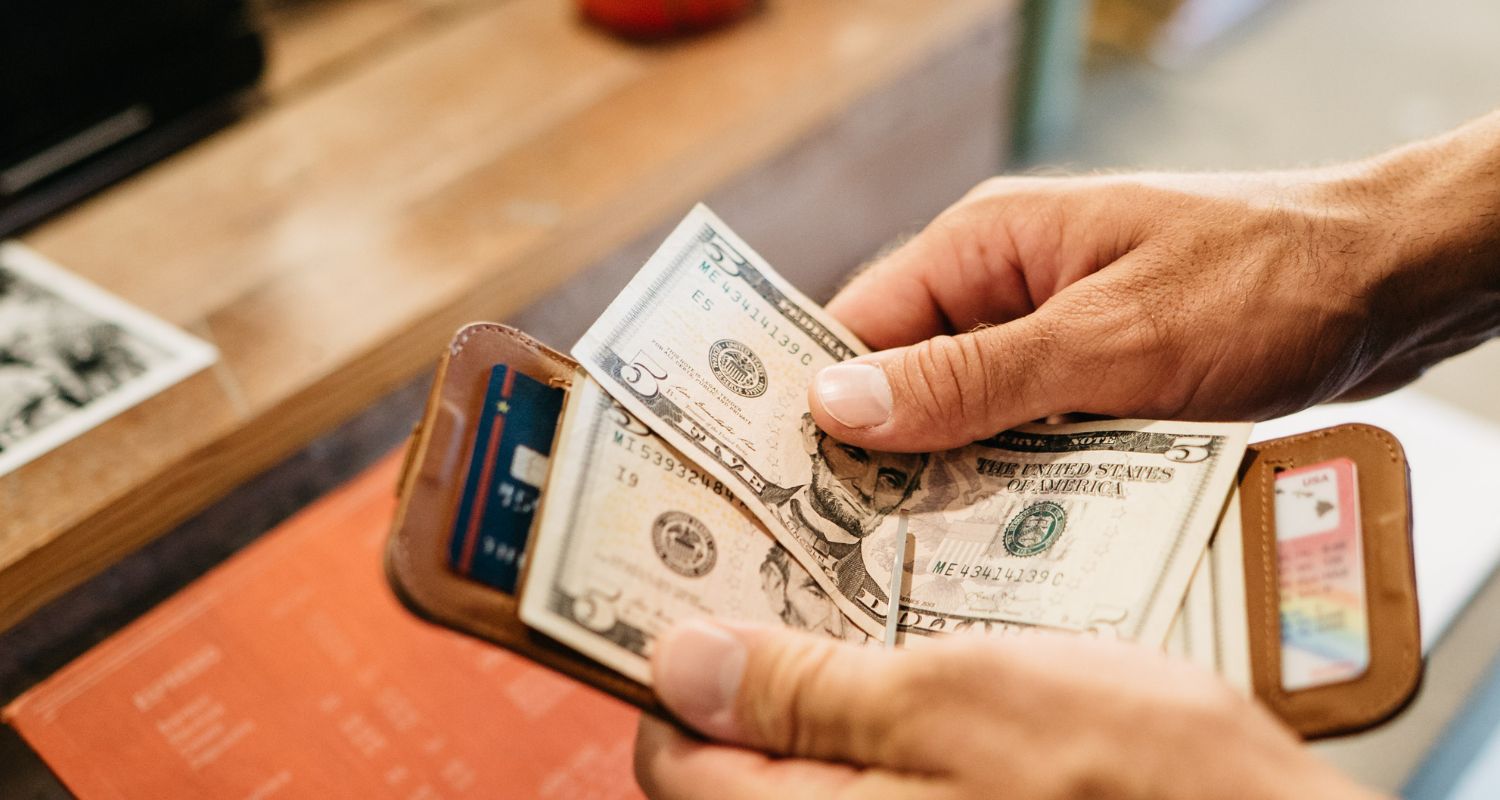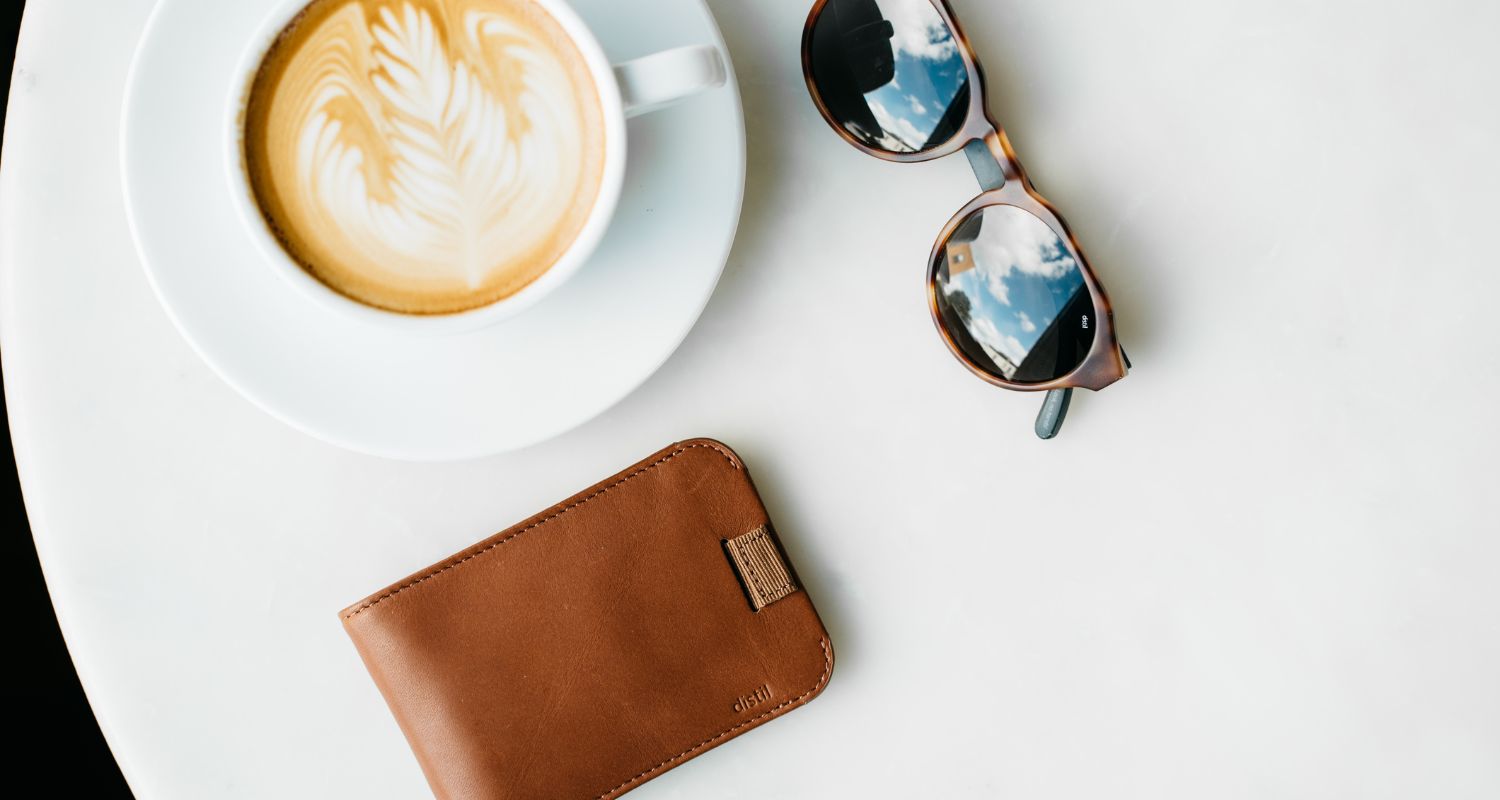 OUR #1 BEST SELLER
Launched on Kickstarter in 2014, Wally Bifold was the very first wallet of its kind. After listening to feedback and refining the design, we're now on version 5.0, featuring incremental improvements like secure MagLock™ pockets that you'll only get from Distil.
★★★★★
"Perfect wallet in every way. Best part is the maglock system that allows two sides to close and safeguard vital info on the inside." - Saugata S.
★★★★★
"I appreciate having my credit cards safe with the magnetic closures. The pull tabs make removing cards simple and easy. The workmanship is excellent and the thin profile makes it easy to have in my front pocket. Best wallet I have ever owned." - Ted C.
★★★★★
"So impressed I bought a second to have as a backup! LOVE the MAGNET!!!!!!" - Kenneth B.
★★★★★
"This wallet was perfect for me. I got the RFID protection. It holds my cards securely, protects my chipped cards, holds cash safely and easy to access all my cash and cards." - James C.
★★★★★
"The bifold is supple, highest quality leather utilizing strong neodymium magnets to securely retain 12-14 cards and 10-12 bills, all with the "as advertised" truly satisfying click!! If these or similar requirements meet your needs, don't hesitate. You'll be glad you did!" - Gregory H.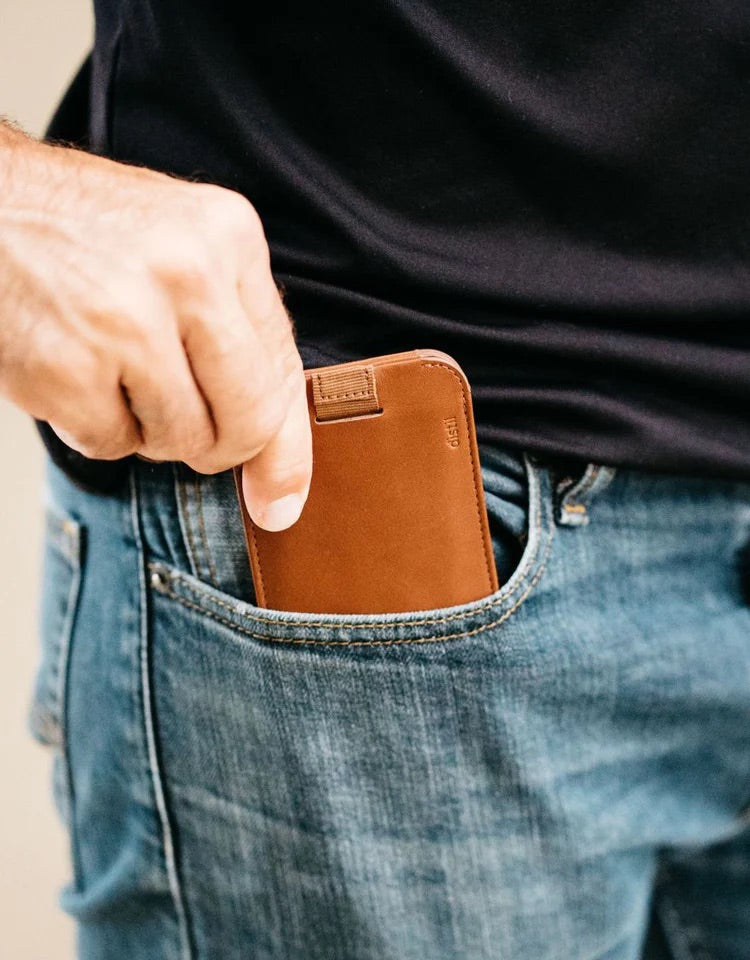 SLIM ENOUGH TO CARRY IN YOUR FRONT POCKET AND SAFELY OUT OF REACH FROM PICK-POCKETS.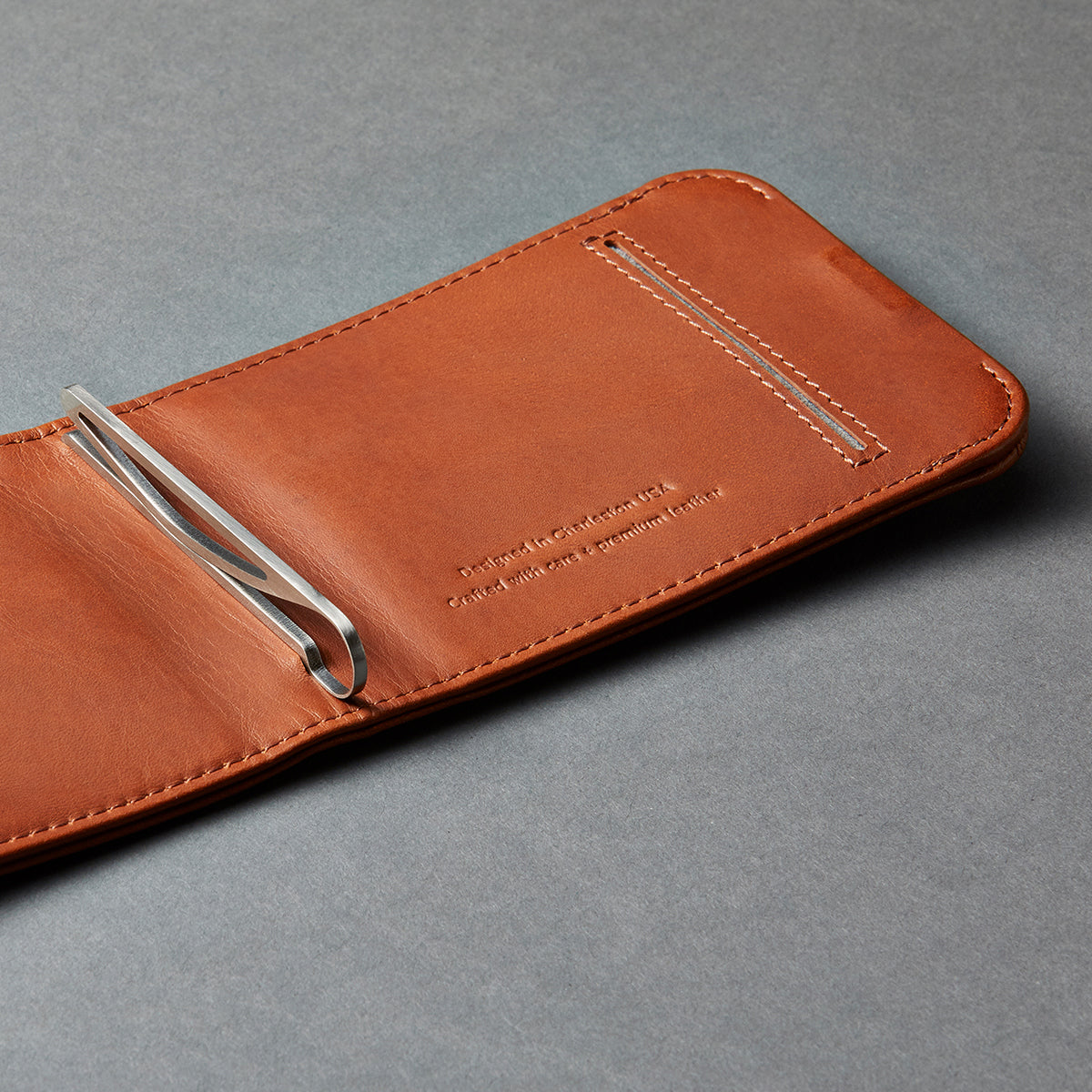 RFID EXTERIOR, WITH 2 INTERIOR SLOTS PERFECT FOR TAP-TO-PAY CARDS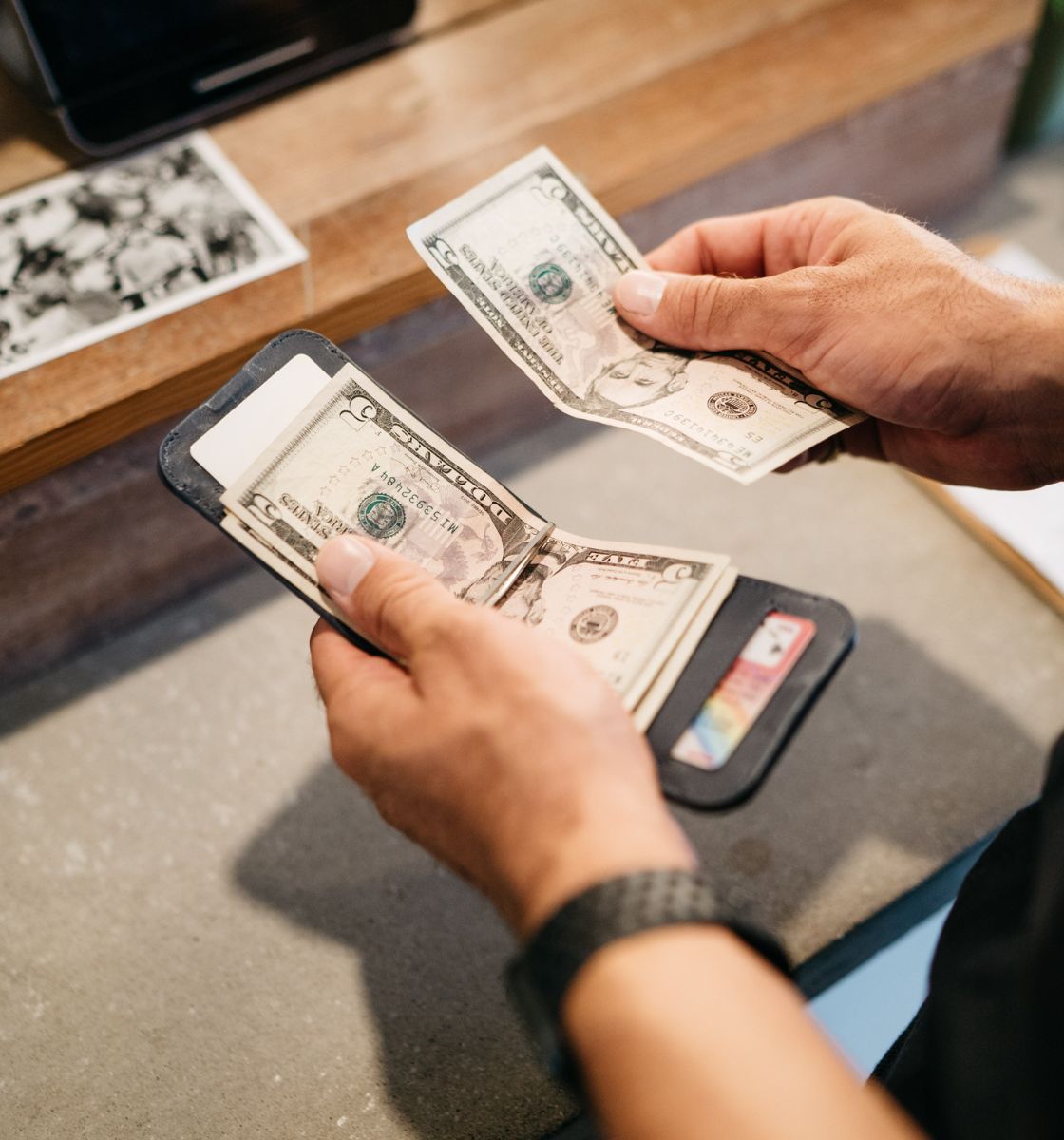 STAINLESS-STEEL MONEY CLIP AUTO-ADJUSTS TO SECURE A VARYING STASH OF CASH
Elevate Your Everyday Carry