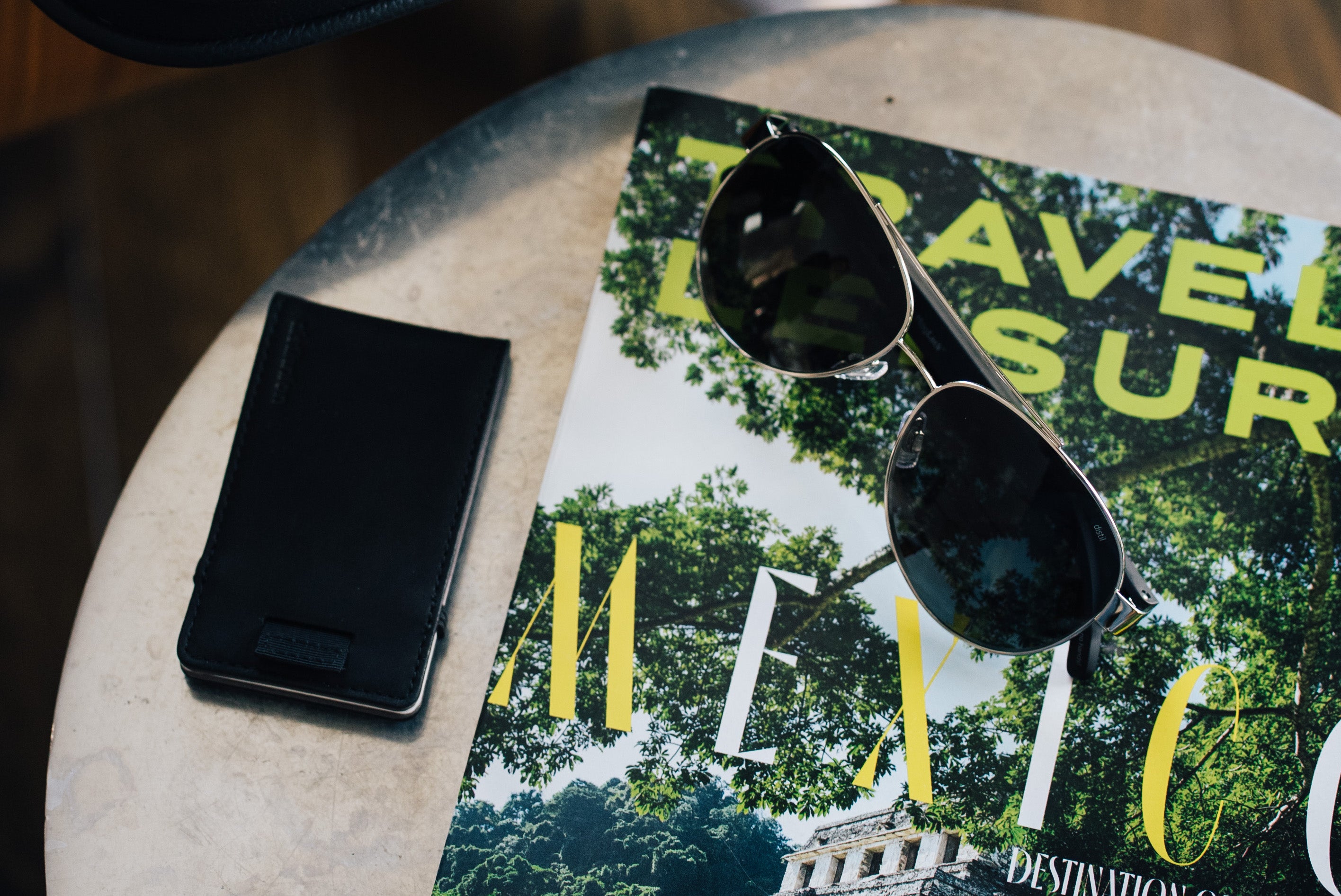 The Stress-Free Guide to (Clean-er) Cleaning Products
As the cherry blossoms bloom, temperatures rise, and other signs of spring emerge, you may be feeling that yearly cosmic reminder that now would be a good time to clean house... To go out with the old in order to make way for what's new. And while we strive to keep things simple and tidy all year round here at Distil, we're taking a beat to address the mess below the mess: the substance of home products. 
We talk quite a bit around here about how much materials matter as they relate to our daily well-being and the planet around us. So with everything from surface cleaners like this one and this one being recalled to even higher-end cleaning products and tap water making headlines, we felt it was time to give spring cleaning the Distil treatment: simplify, smile, repeat.
And as we learn more about the clean-er (wink wink) ways to keep our homes springtime fresh, it is evident that the things that are better for us and our families just so happen to be better for the environment too!
With the noticeable rise in recalls, it can be easy to get overwhelmed with where to start. After all, the average American spends nearly six hours a week cleaning their home with help from dozens of cleaning products. And with inflation and the cost of goods still high, we know it can be expensive to replace home products. So, here are three stress-free ways to approach cleaning up that under-sink stockpile for 2023:
Approach #1:
Use an app like EWG's Healthy Living App or the Think Dirty App to take stock and evaluate the products you already have. These apps give you an easy readout for how healthy (or not) the ingredients are in each product. From there you'll know where to start—by replacing the worst-ranking products first. 
Approach #2:
If that still sounds a little worrisome, tackle it one product at a time by waiting for a product to run out and using that as your opportunity to seek out a cleaner alternative.
Approach #3:
Think about your exposure to the product and replace higher-exposure products first. For example, products that go directly on your skin (such as soaps and scrubs) or products that you inhale (such as candles, or air fresheners) could be good places to start before, say, a shower cleaning spray that you use once a month. 
With that in mind, if you're looking to add a little extra squeak in your step, we've taken the liberty of putting together a checklist to help you run through your household products before you launch right into deep cleaning (we know, we know you're just itching to get after it). 
1. Surface Cleaning Products: We expect cleaning products to protect us from the bacteria and germs found in our homes but many surface cleaners, even some labeled as "green" or "eco-friendly" can contain harmful chemicals. According to the American Lung Association, these cleaners can release volatile organic compounds (VOCs) which are dangerous indoor pollutants that can contribute to chronic respiratory problems, allergic reactions, and headaches. Luckily companies like Branch Basics and Force of Nature offer alternative cleaning lines with clean ingredients. Looking for something you can grab at the supermarket? Puracy and 9 Elements are two brands that offer better options, or better yet make your own surface cleaners with these homemade solutions. And while we're on the topic, you can probably cut back on disinfecting so much, cleaning will do just fine. 
2. Air Fresheners & Candles: Just like their smell-heavy cleaner counterparts, air fresheners and scented candles also emit VOCs, solvents, and phthalates that lower the quality of indoor air which can have harmful effects on our health. So next time you're looking to spiff up the scent in your home, put on a simmer pot, buy fresh flowers, or whip up that fresh-baked sourdough you honed over the pandemic. 
3. Laundry Products: Ok you're starting to get the idea now, smelly things kind of stink. Your laundry detergents, fabric softeners, and dryer sheets all deserve a second look, at least according to Consumer Reports which found that fabric softeners can irritate the skin, reduce the absorption of your towels, diminish your athletic clothes' wicking ability, and even create a favorable environment for mildew in your washing machine. New York State also recently voted to ban chemicals found in Tide and 65 other home products. For laundry detergents, check out 9 Elements, Dropps, or Molly's Suds. And as for fabric softeners and dryer sheets, simplify your approach to soft, great-smelling clothes with dryer balls and your favorite essential oil. Or go green and hang-dry your clothes outside for some seriously good sun perfume. 
4. Dish Soaps & Detergents: Less likely to seriously harm your health but something to think about are dish soaps and dishwasher detergents given their proximity to the things off of which you eat every day. The primary concerns here are with fragrance chemicals, sulfates, and the biodegradability of some common chemicals used in these cleaners. Looking to make a switch in this area? Dropps, Blueland, and Seventh Generation Dishwasher Detergent Packs are good places to start. 
5. Wood Polishes and Waxes: If you have wood floors or furniture, you've probably marveled at the way a quick polish brings your dining room or side table back to life. The problem with conventional polishes is that wood goes through a period of off-gassing after any substance is applied to it. With harmful ingredients such as petroleum, ammonia, and even the known carcinogen, benzene, that off-gassing means those chemicals will hang out in the air of your home long after you layer on the shine. Next time, make a simple polish out of 1 cup of olive oil, 1/4 cup of white vinegar, and a squeeze of lemon juice plus you can find more tips on how to care for the wood in your home here. 
6. Cookware: If you're using this deep clean as an opportunity to clean out the kitchen cabinets, you can take this opportunity to evaluate the safety of your food storage and food preparation tools. With plastic everywhere, one place we don't want it to end up is in our food, which makes opting for glass or silicone food storage the safer option. Also check to make sure the surfaces of your nonstick pans are intact and opt for stainless steel or cast iron (like these great pans from our fellow South Carolinians, Smithey Ironware) when possible. 
Image Credit: Smithey Ironware Company
7. Lawn Care: With spring in the air and gardens being planted, there's one product to watch out for in the yard: weed killer. There is strong evidence to support a potential link between the active ingredient in Roundup and an increased risk of cancer. Luckily there are some great homemade options to deal with those pesky weeds.
8. Personal Products: Clearing the clutter in the bathroom too? Run your personal products through the aforementioned apps and ditch the dirties. Any products that are expired or makeup that's older than 2 years should get tossed too.
9. Indoor Air: Americans, on average, spend approximately 90 percent of their time indoors (hello wfh!) where the concentrations of some pollutants are often 2 to 5 times higher than typical outdoor concentrations according to the EPA. In our cheapest suggestion yet, simply opening up a window each day to ventilate your home is great for the health of your indoor air. Five minutes a day is great, but 15-20 minutes is better. If that still has you thinking about the other 23.5 hours in a day, level up your indoor air quality with an air purifier like the super sleek Molekule. 
10. Water: Last but certainly not least, the EPA has recently moved to ban certain "forever chemicals" that are found in tap water across the country. If you want to check out the health of your tap water, you can enter your zip code in EWG's Tap Water Database to see how it compares to the EPA and EWG standards. If you don't like what you see, there are solutions like the Larq Water Pitcher or even water bottles and faucet filters to help clean up the stuff you're drinking 8 glasses a day of, right? 
Now it's time to put on some scrubby clothes, hit play on your favorite podcast, and start with a very, very small corner of the house first—you could even start by decluttering your entryway with modular magnetic gear that works with a life-simplifying ModStation.