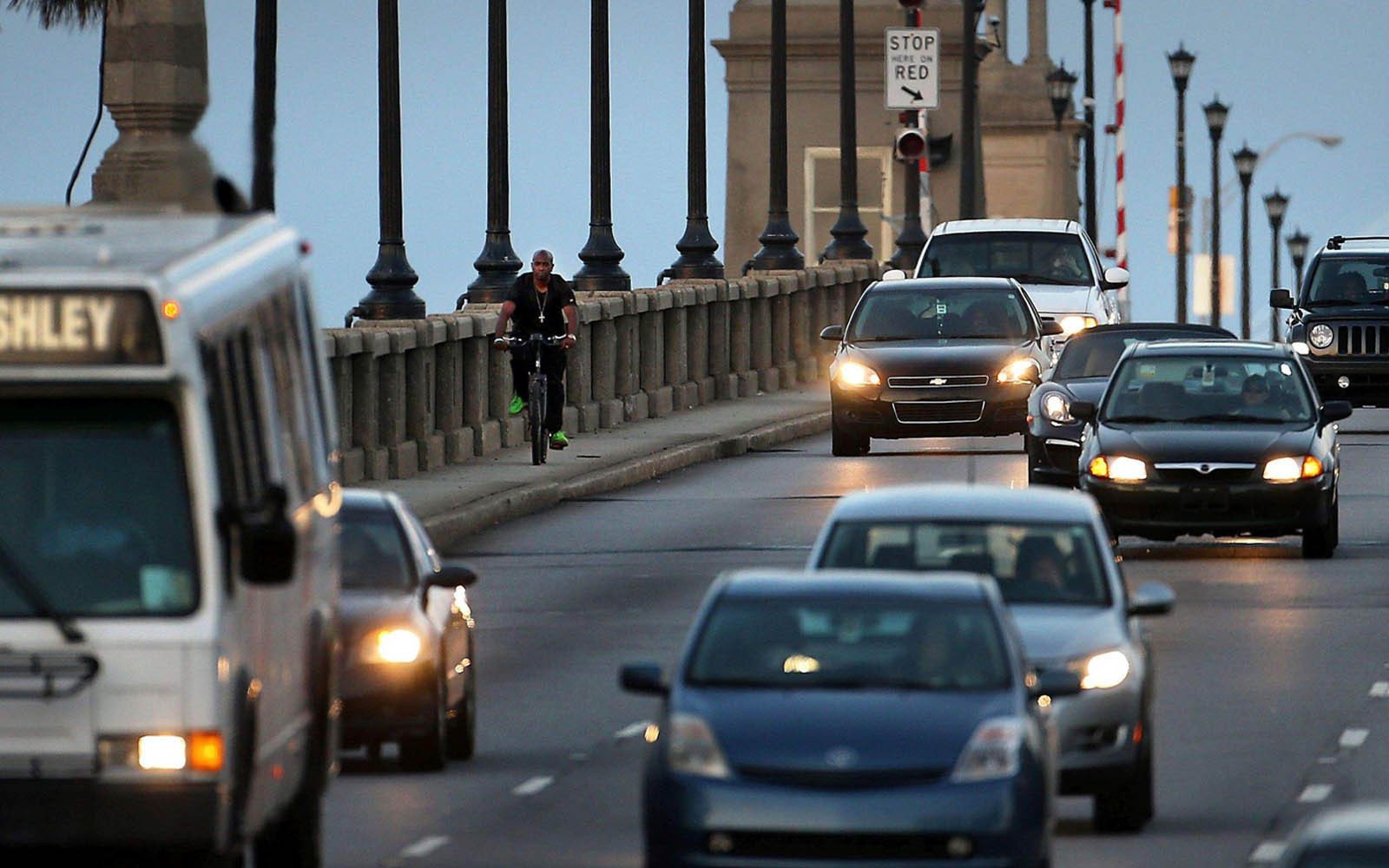 Bikes! A Simple Solution
Bikes! A Simple Solution for Our Historic City


A July 19th Charleston City Council meeting was packed with citizens. So many in fact, a movable wall had to come down to expand the room to a full-size ballroom to accommodate everybody! The majority of attendees were there for the very last agenda item: whether or not to support converting one lane of the Legare Bridge (Charleston insider tip: it's pronounced le-gree) over the Ashley River to bike and pedestrian use. This has been a hot-button issue for our city as we've been experiencing exponential growth within the last decade. With more residents populating the area comes a sharp influx of people commuting to and from work each day. In a suspenseful vote of 7-6, the Council reaffirmed the approval of the path from a 2014 decision.
The efforts to complete the East Coast Greenway have especially given our city added attention – in addition to the honor bestowed upon us by Travel + Leisure as Best City in the World. What WHAT?! The East Coast Greenway, or ECG, is a bike route stretching from Maine to Florida. This project was conceived 25 years ago, and is making headway bridging gaps along the trail in towns all along the eastern seaboard. Charleston currently presents one of those gaps, as there is no way to safely cross the Ashley River unless you're riding in a car. Converting the lane over the Legare Bridge will help remedy the current lapse in a safe, bikeable roadway.
Not only is this an issue on a national level as far as the ECG is concerned, it's creating an even larger impact within our community. Many of Charleston's residents rely solely on bike or foot transportation to simply get to and from work, and they risk their lives daily trying to make it over the Legare Bridge.
The reaffirmed approval for funding of the new bike and pedestrian lane over the Ashley River is a huge step for our small city. Constructing this passage will undoubtedly save lives, as well as encourage more people to commute by bike. It's an equation that's hard not to love: More bikes = less cars, and less cars = efficient traffic and healthier communities!
We at Distil Union are proud to be members of a local advocacy group, Charleston Moves who has made great efforts to keep the public informed about the progress of this project – like posters all over town for the compelling Bridge Equality campaign (shown above) and great infographics such as this:
Here at Distil Union, our M.O. is all about smart, simple solutions, so naturally we've been fully on board with this initiative. Not to mention we are an office of 100% bike commuters! We attended the meeting on the 19th to show our support, and we think Councilmember Mike Seekings said it best: for our historic Charleston to not move forward with this project "says we're not ready to join the 20th century, much less the 21st century."
Here here!
*feature photo courtesy of The Post and Courier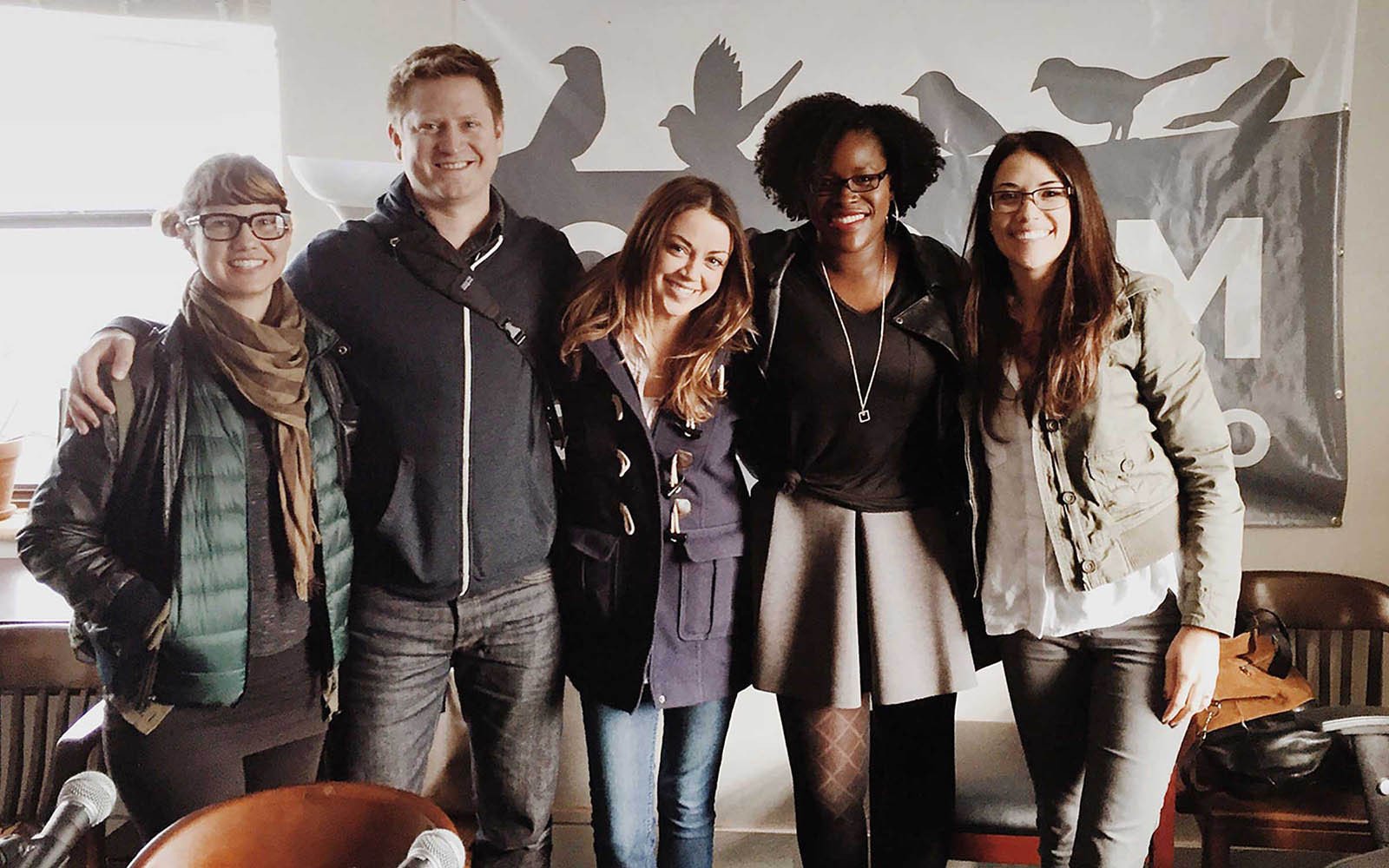 buylocal
We joined fellow small-businesses Lowcountry Street Grocery and Pink Verbena on Charleston's OHM Radio in an inspiring interview led by Lowcountry Local First.
Read more