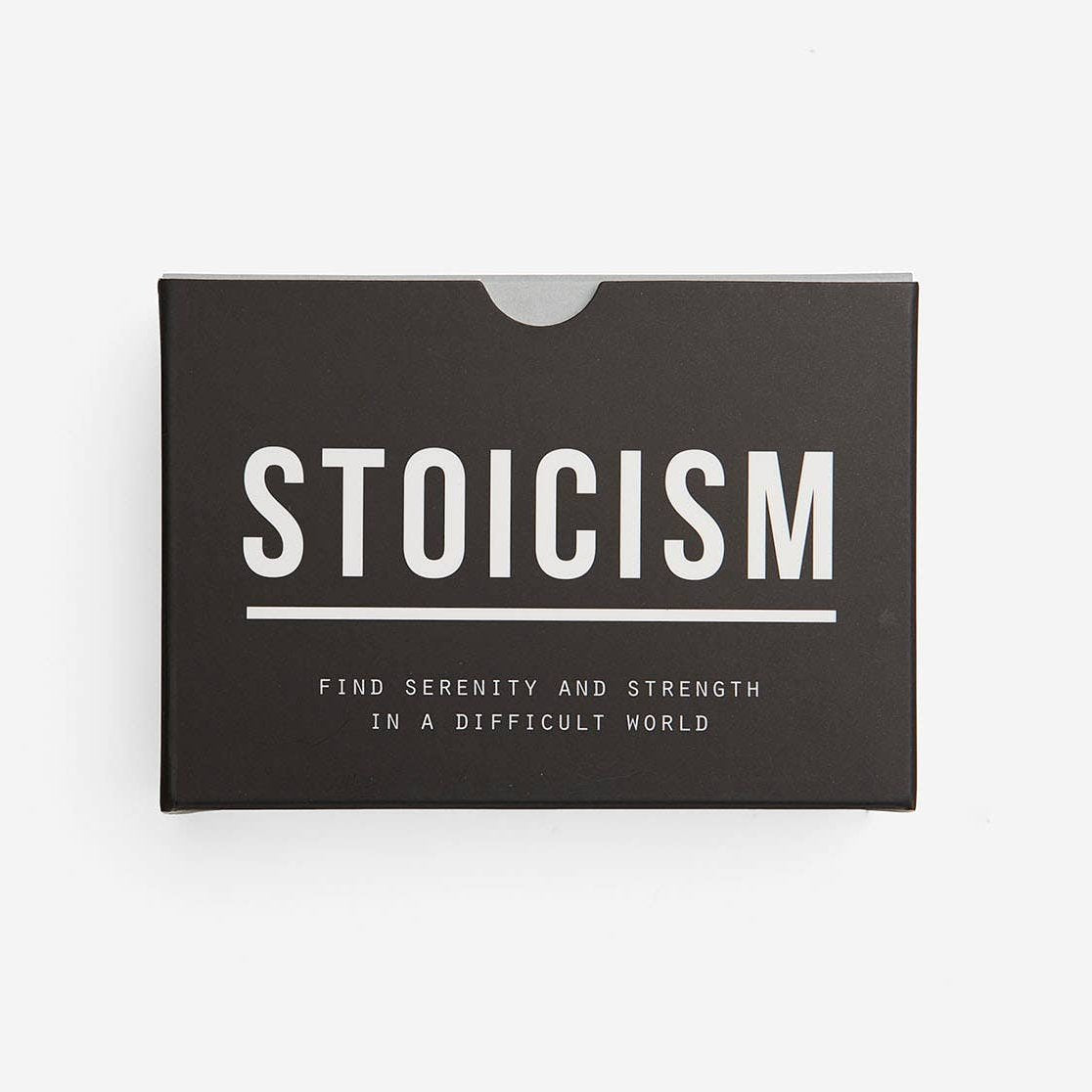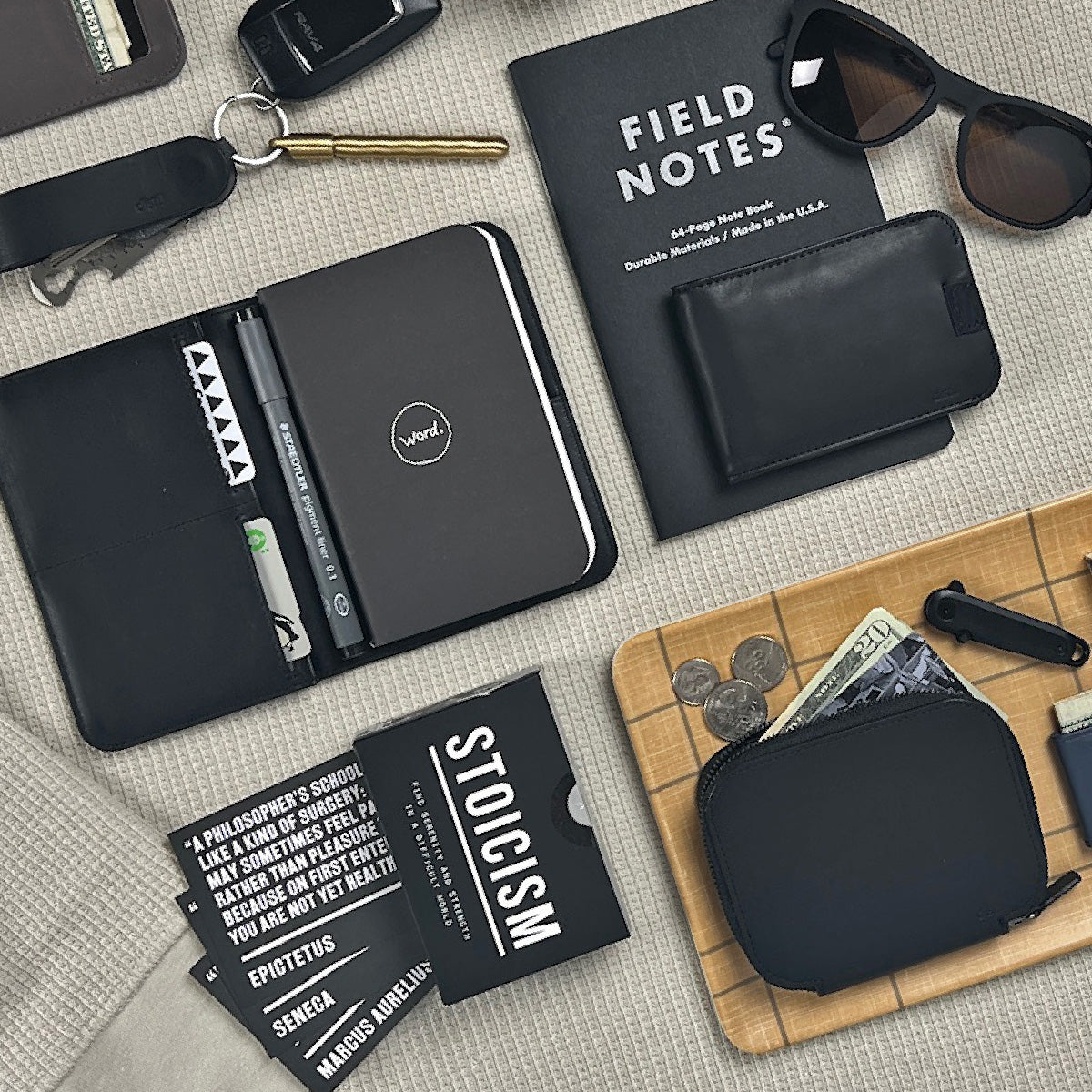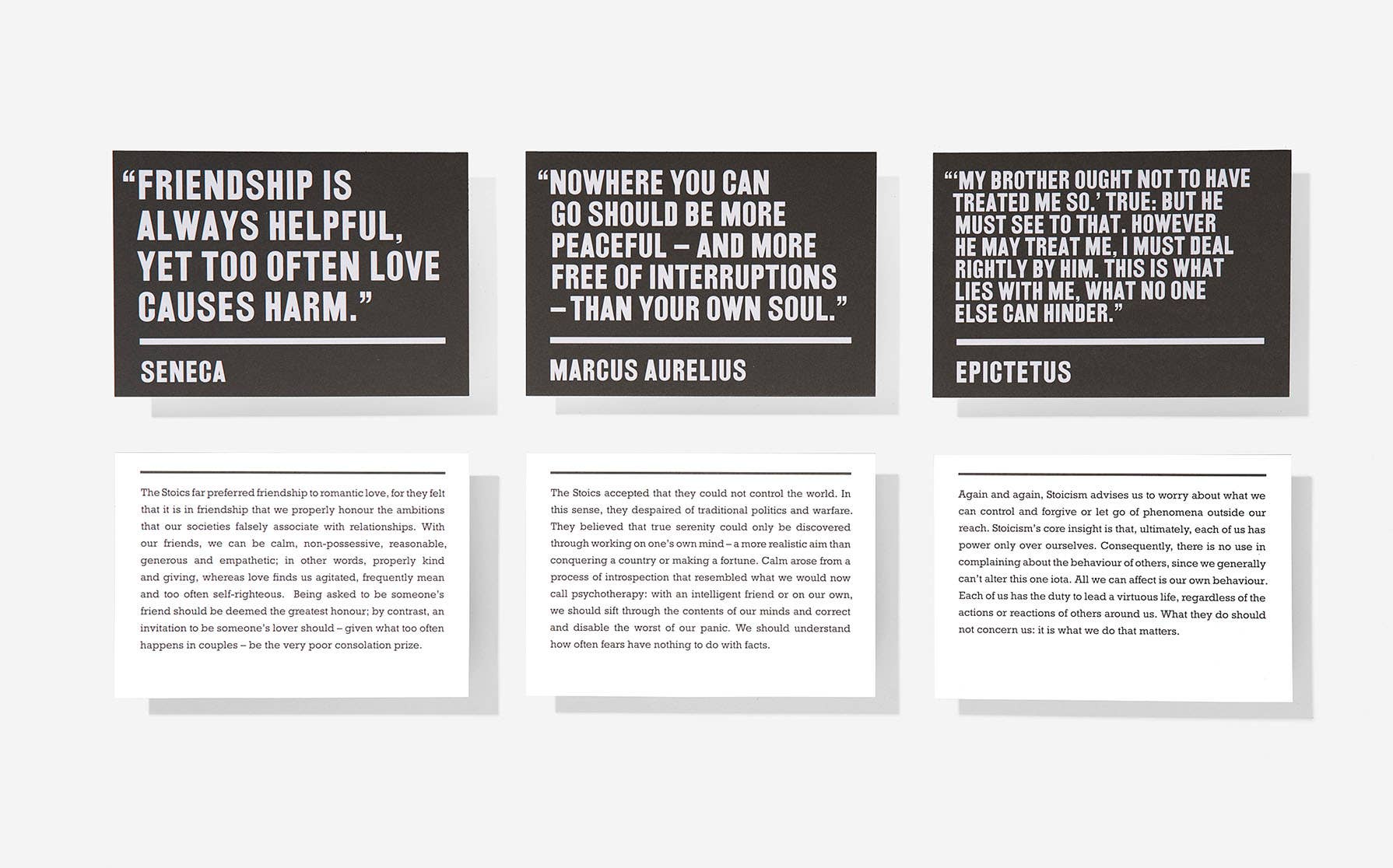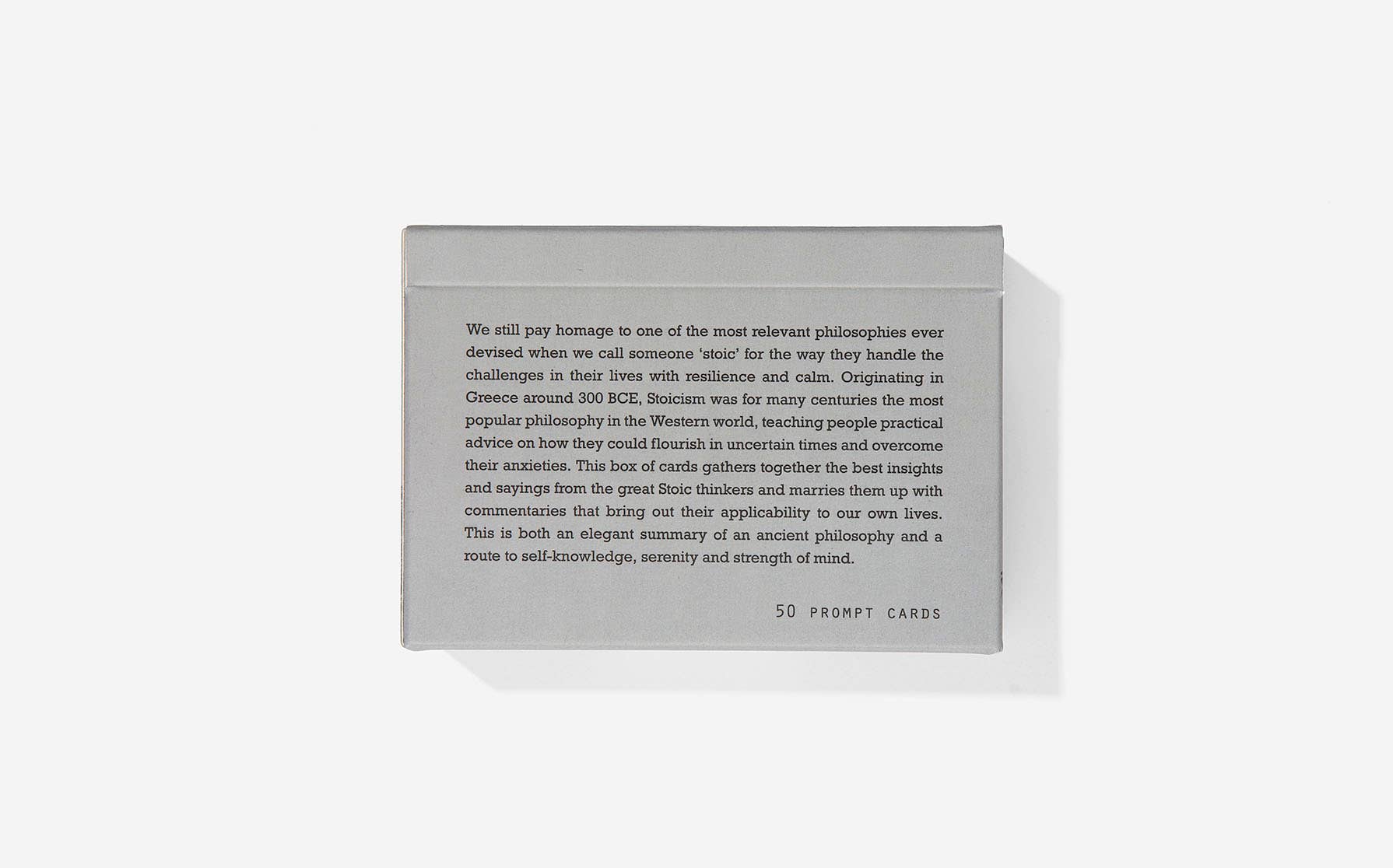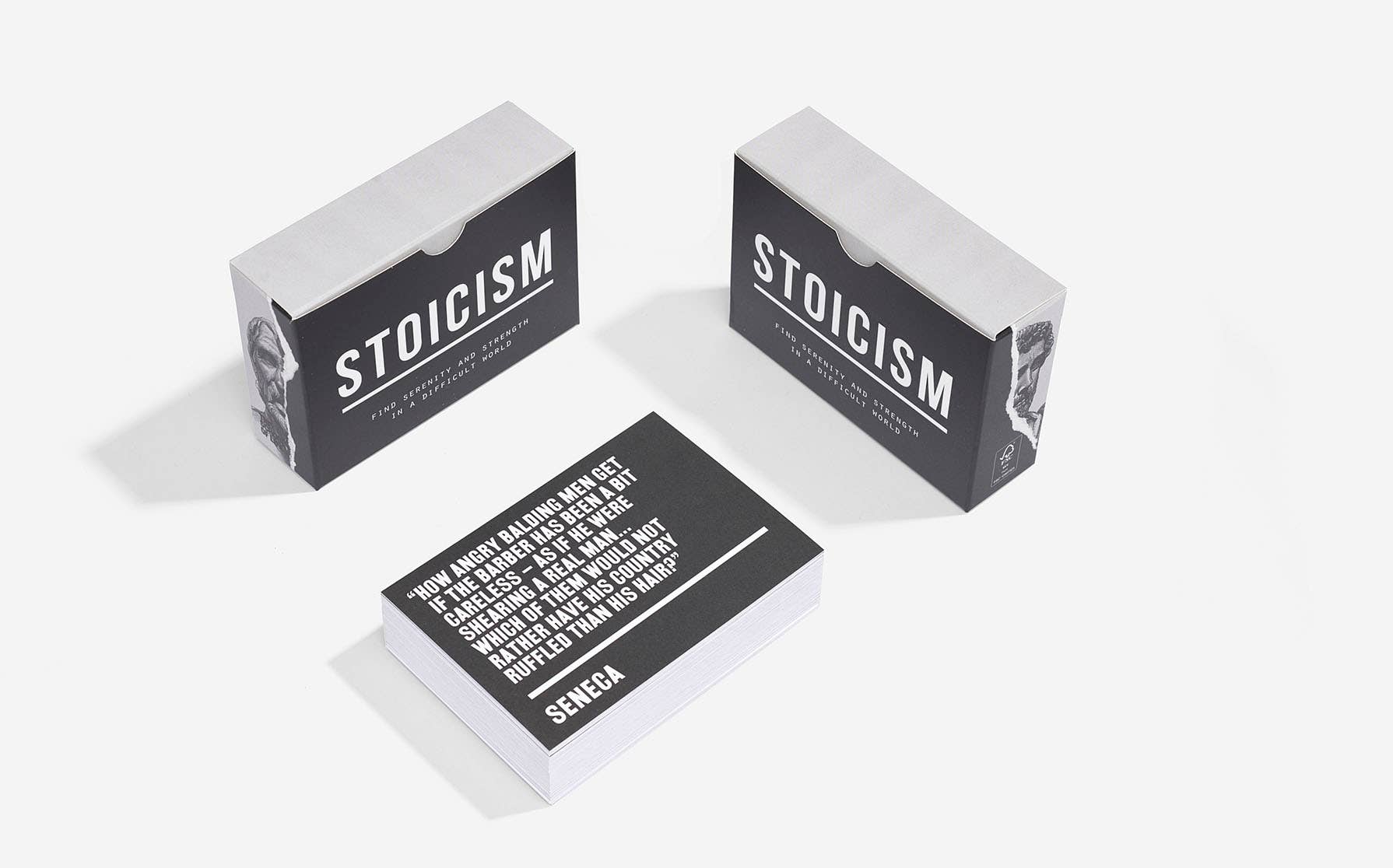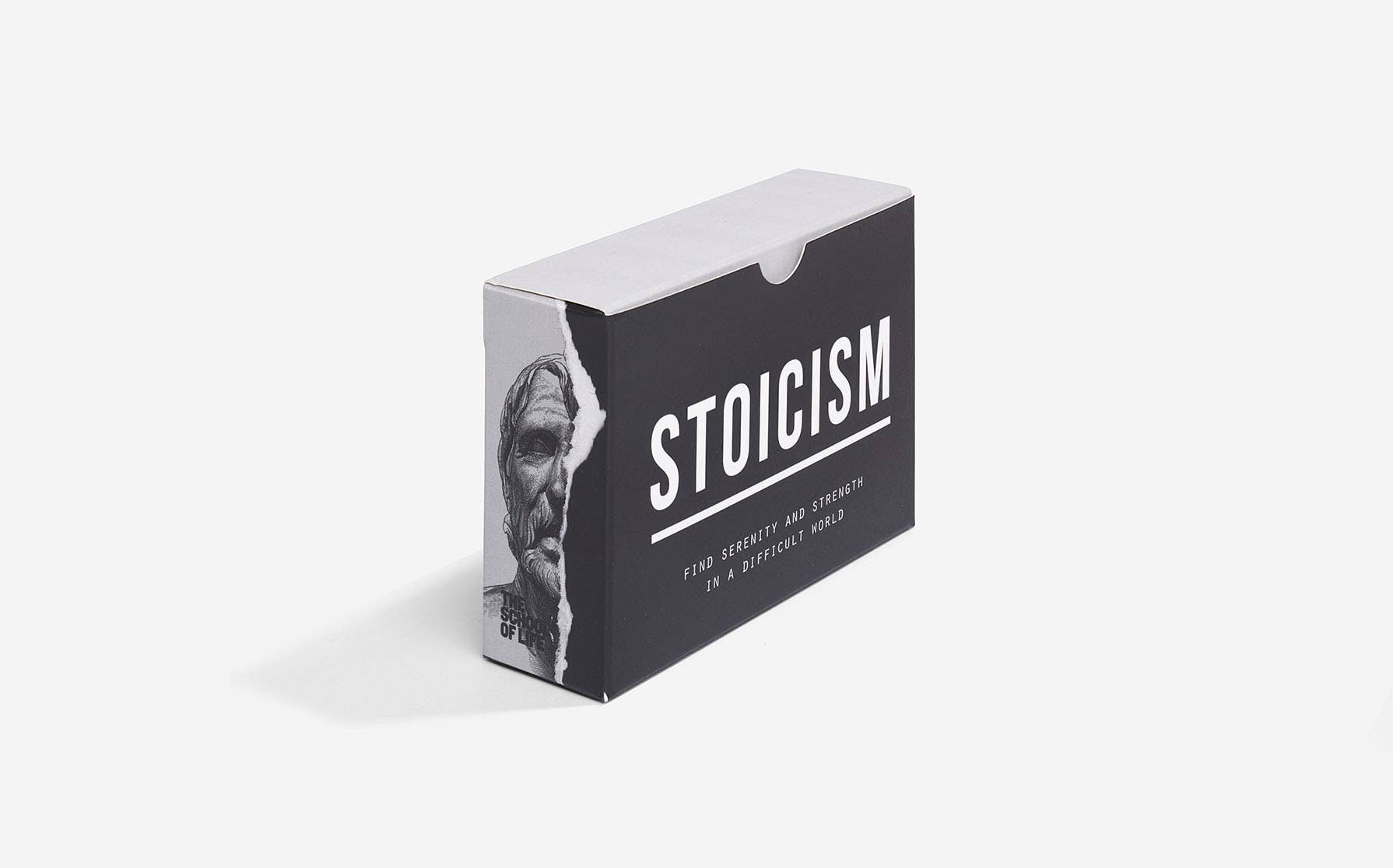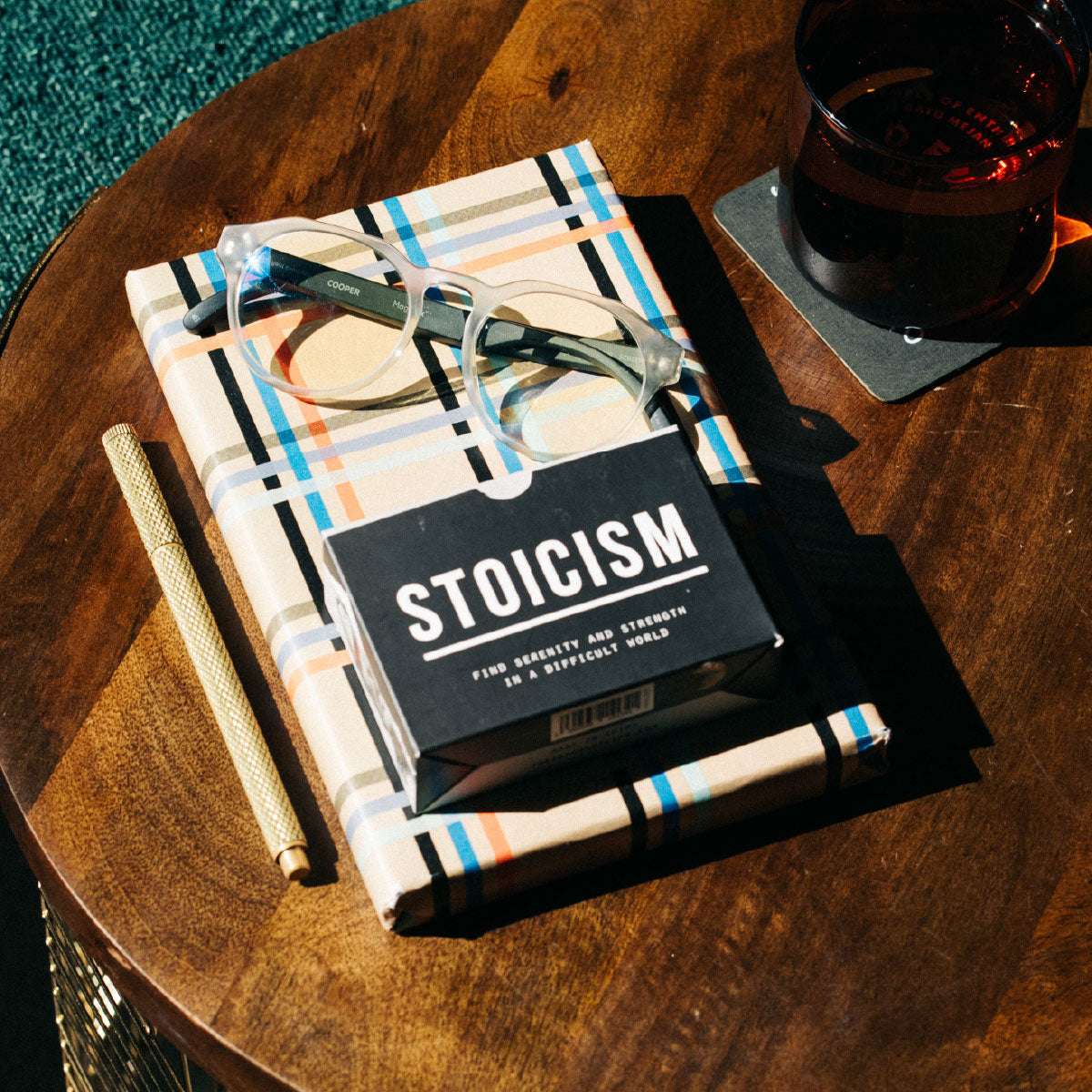 Stoicism Card Set
Sale price
$20
Regular price
(/)
---
"Do you really want to know what philosophy offers humanity? Philosophy offers wisdom." – Marcus Aurelius
50 of the best insights and sayings from the great Stoic thinkers married up with commentary to bring out their applicability to our own lives. Originating in Greece around 300 BCE, Stoicism was for many centuries the most popular philosophy in the Western world, teaching people practical advice on how they could flourish in uncertain times and overcome their anxieties.
These cards are designed to introduce us to the philosophy of Stoicism and its relevance to our day to day lives:
On one side, we find quotations from its leading proponents: among them Epictetus, Seneca, and the Emperor Marcus Aurelius.
On the reverse, we learn more about the history, beliefs, and practice of Stoicism from its origins to the present day.
They can either be read individually or as a continuous essay. Once contemplated, the cards can then be kept or displayed somewhere close at hand as a continual reminder of stoic wisdom.
53 cards | 70 x 100 x 25mm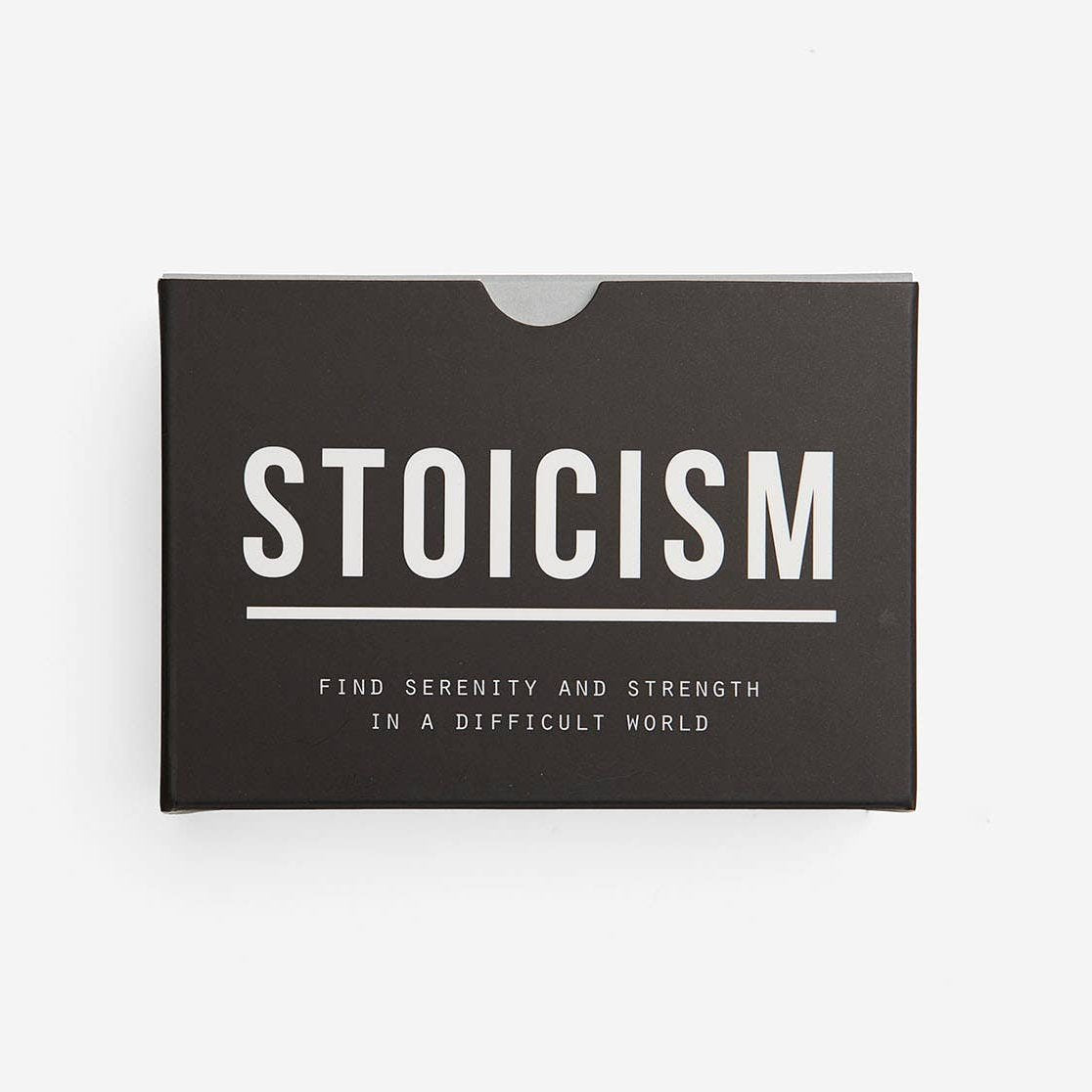 Stoicism Card Set
Sale price
$20
Regular price
Choose options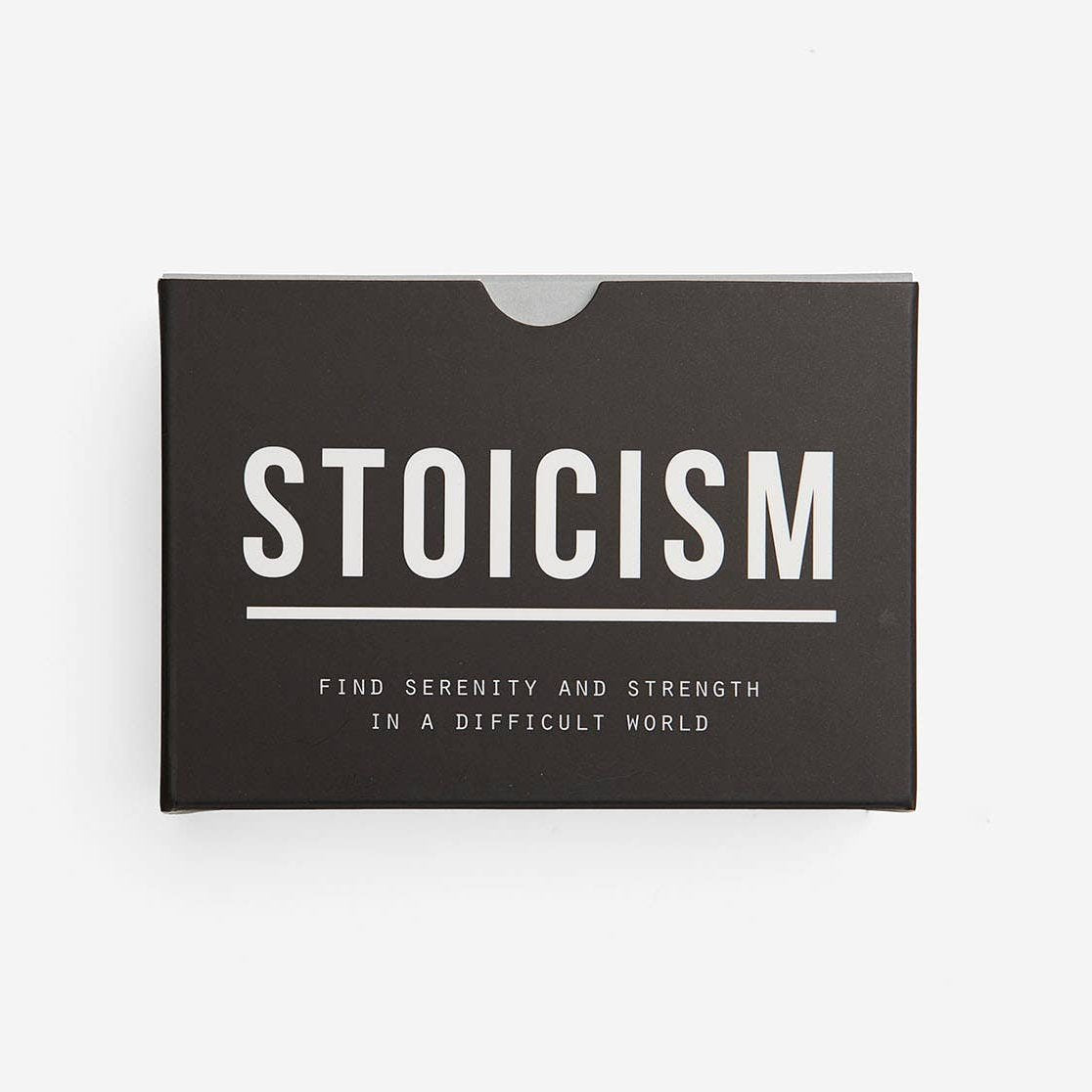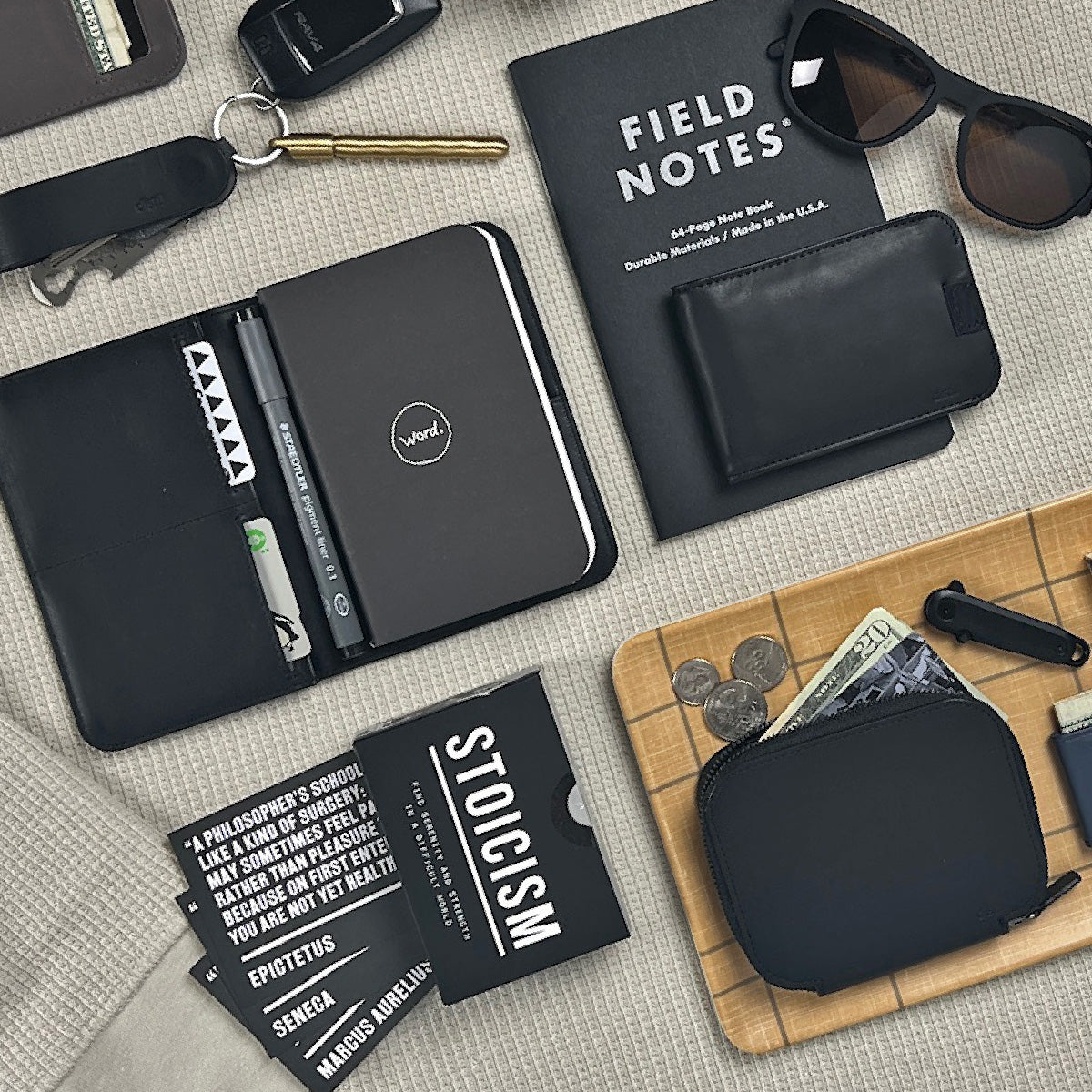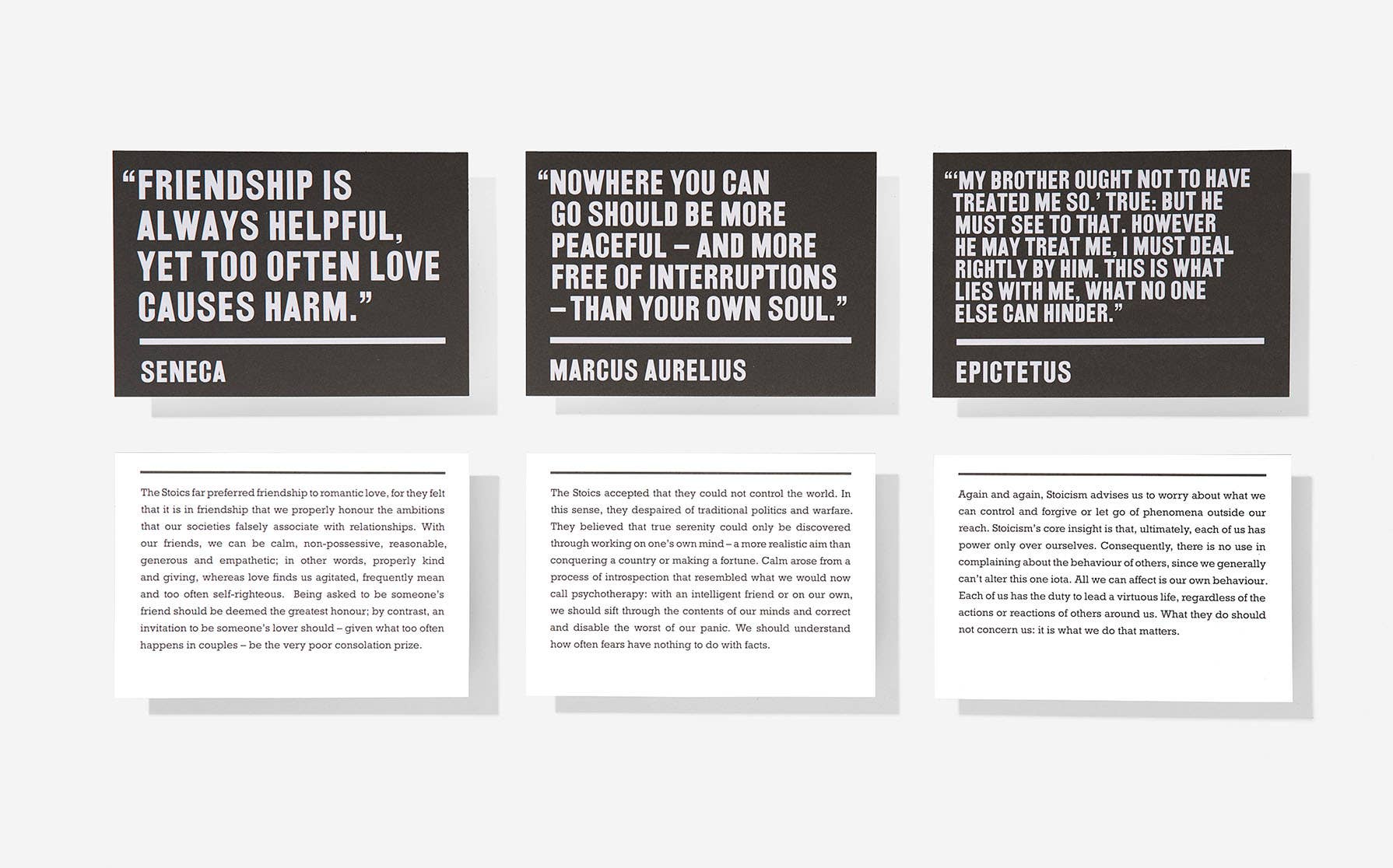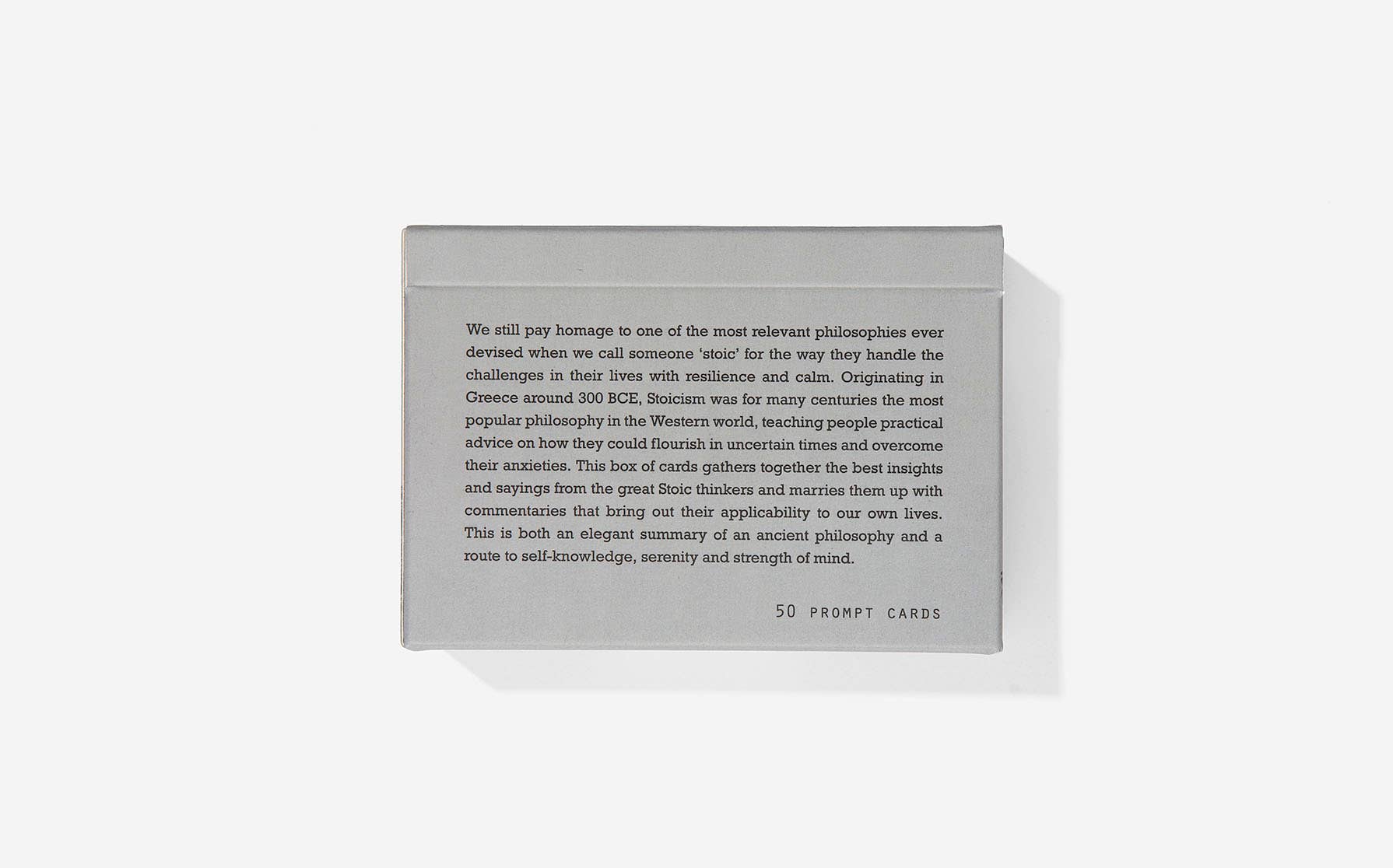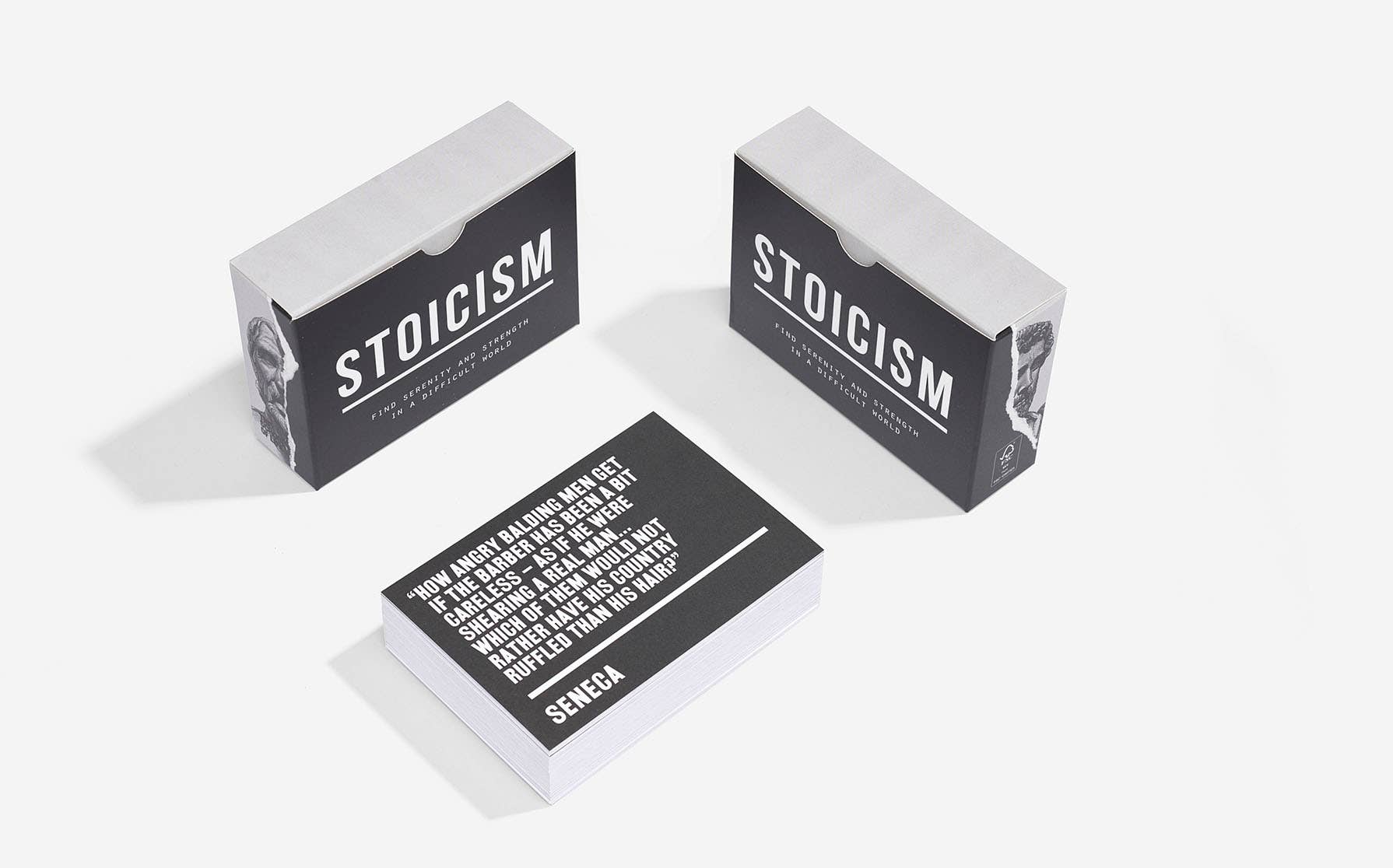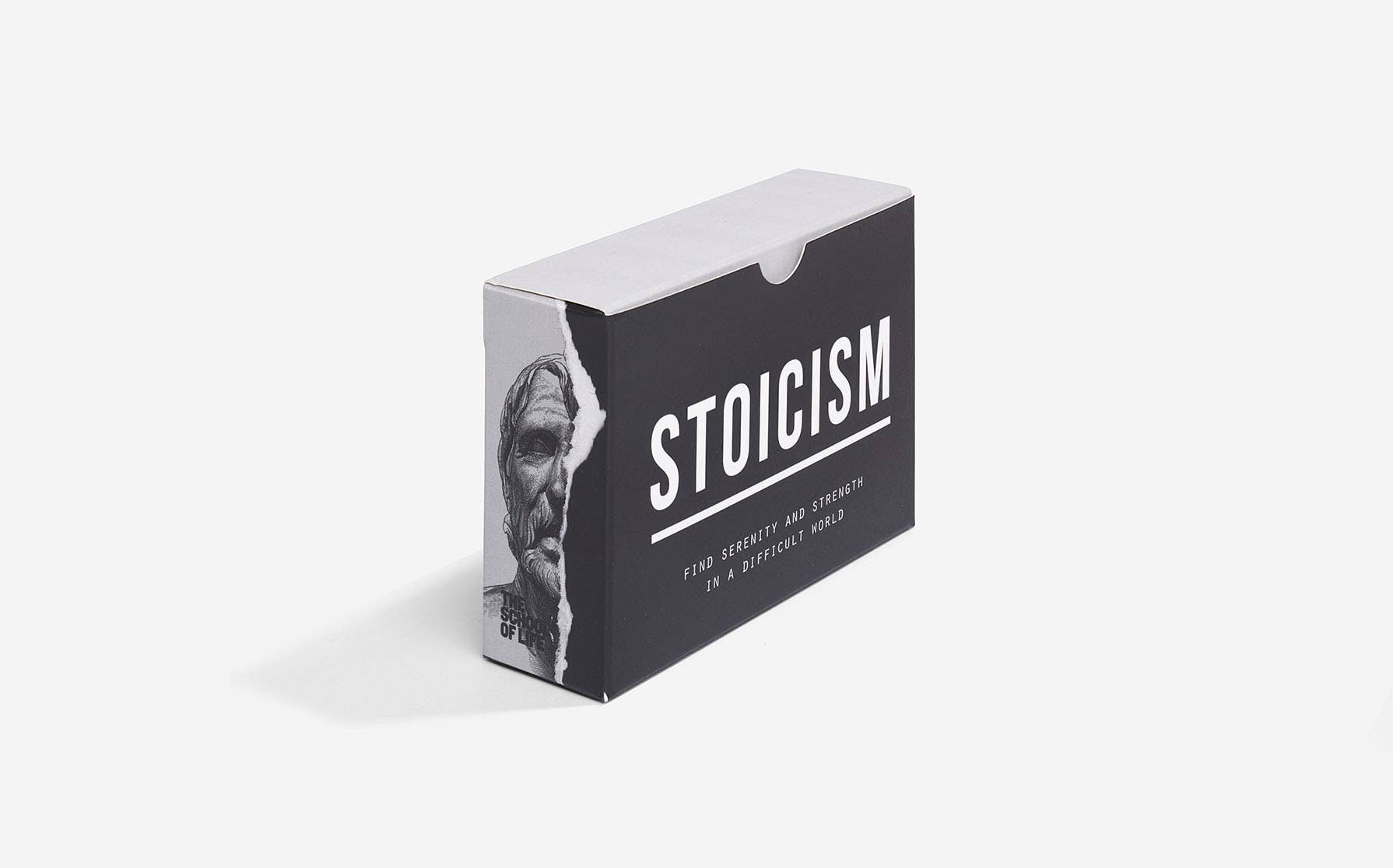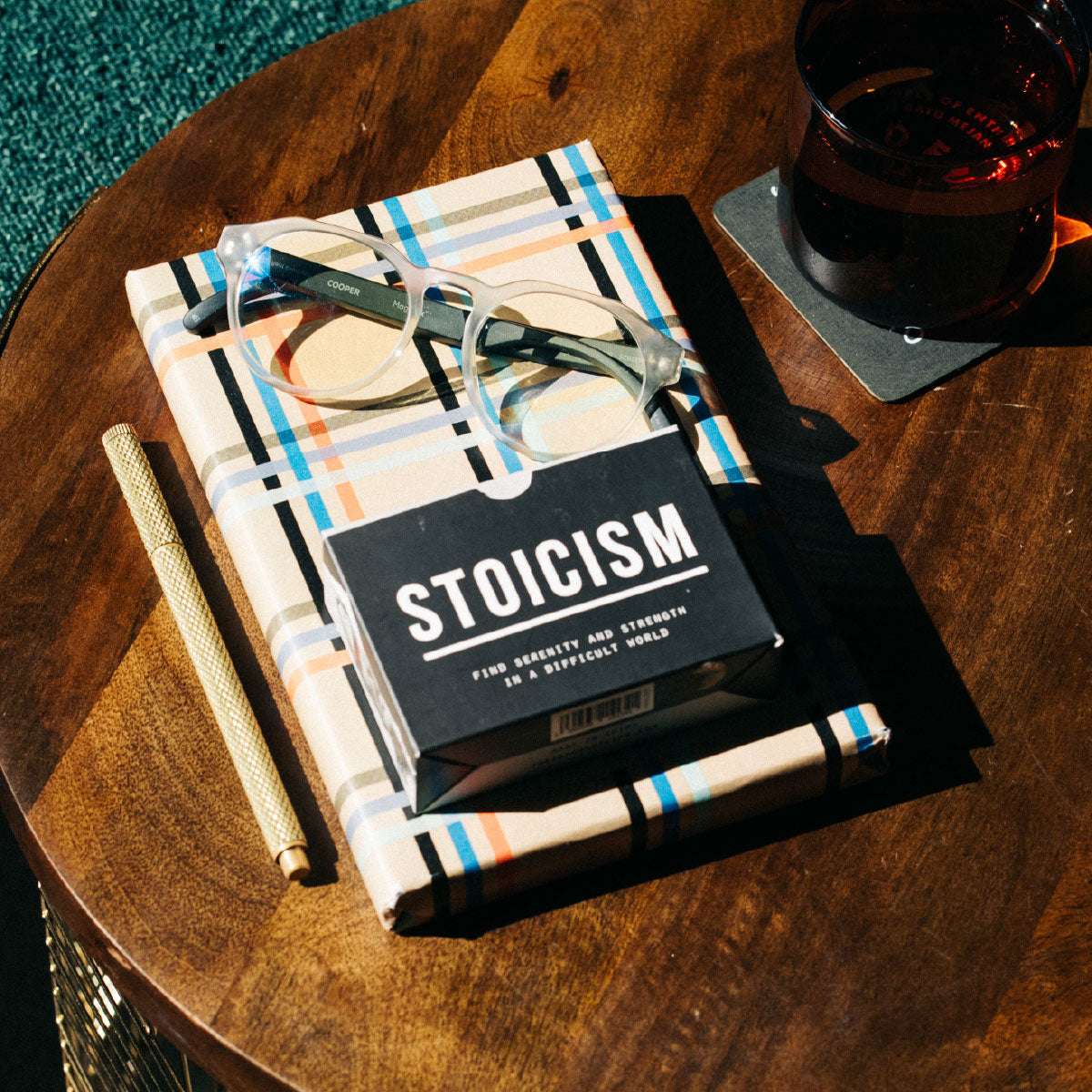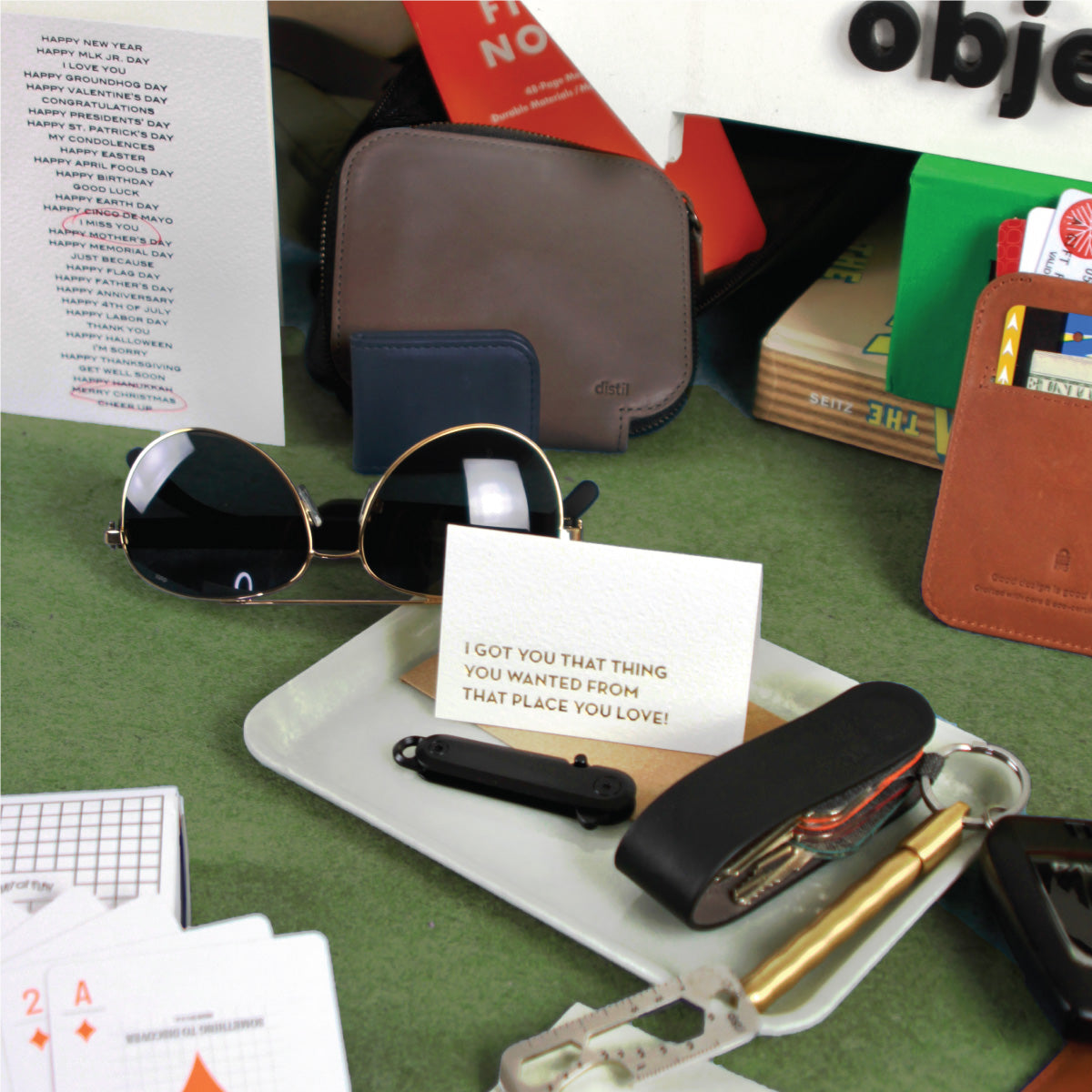 OBJECTIVE HOLIDAY MARKET
Stuff those stockings
This year, we're making it easy to find gifts that pair perfectly with Distil gear! Objective is a limited selection of items curated by the founders just for the holiday shopping season.
SHOP OBJECTIVE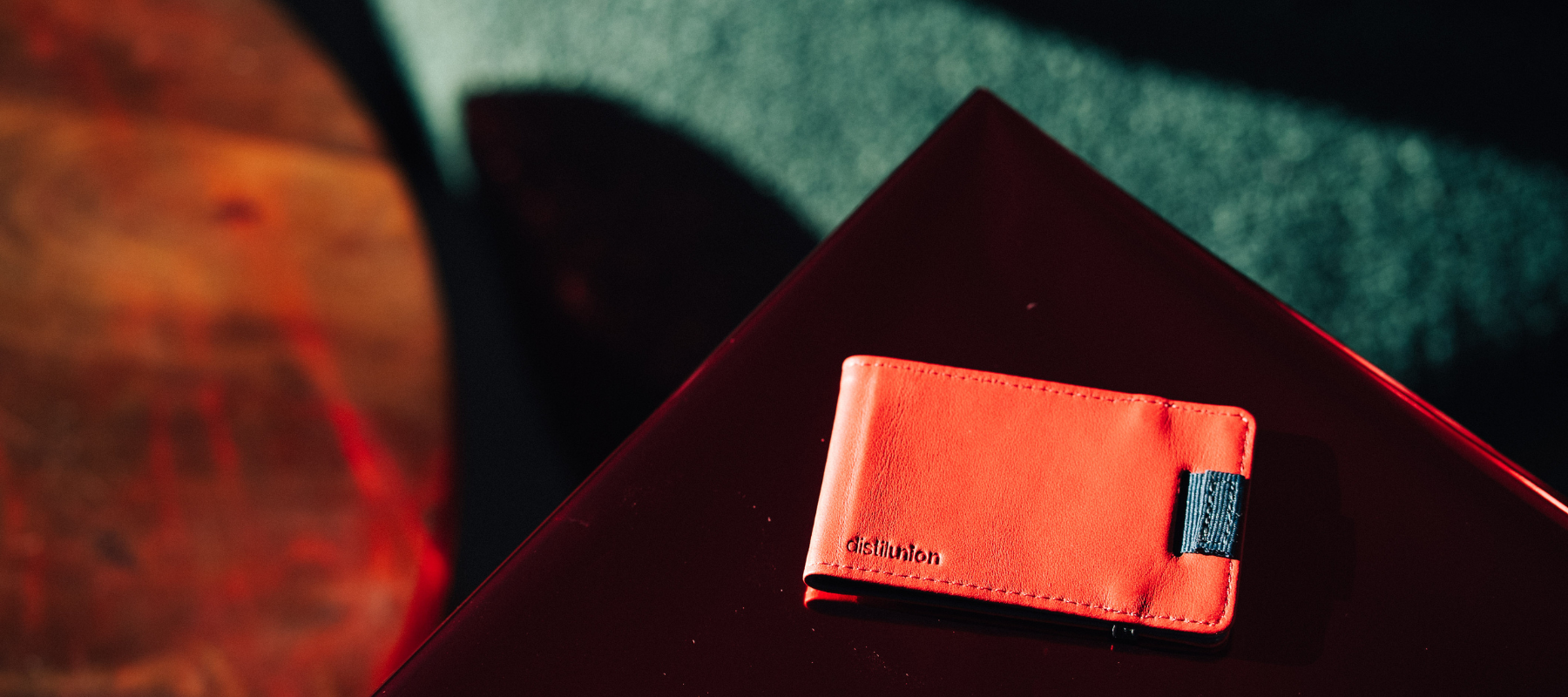 Skip the stress! Order by Dec. 13 to make sure your gifts arrive in time.
Enjoy Free Shipping on All US Orders Over $65