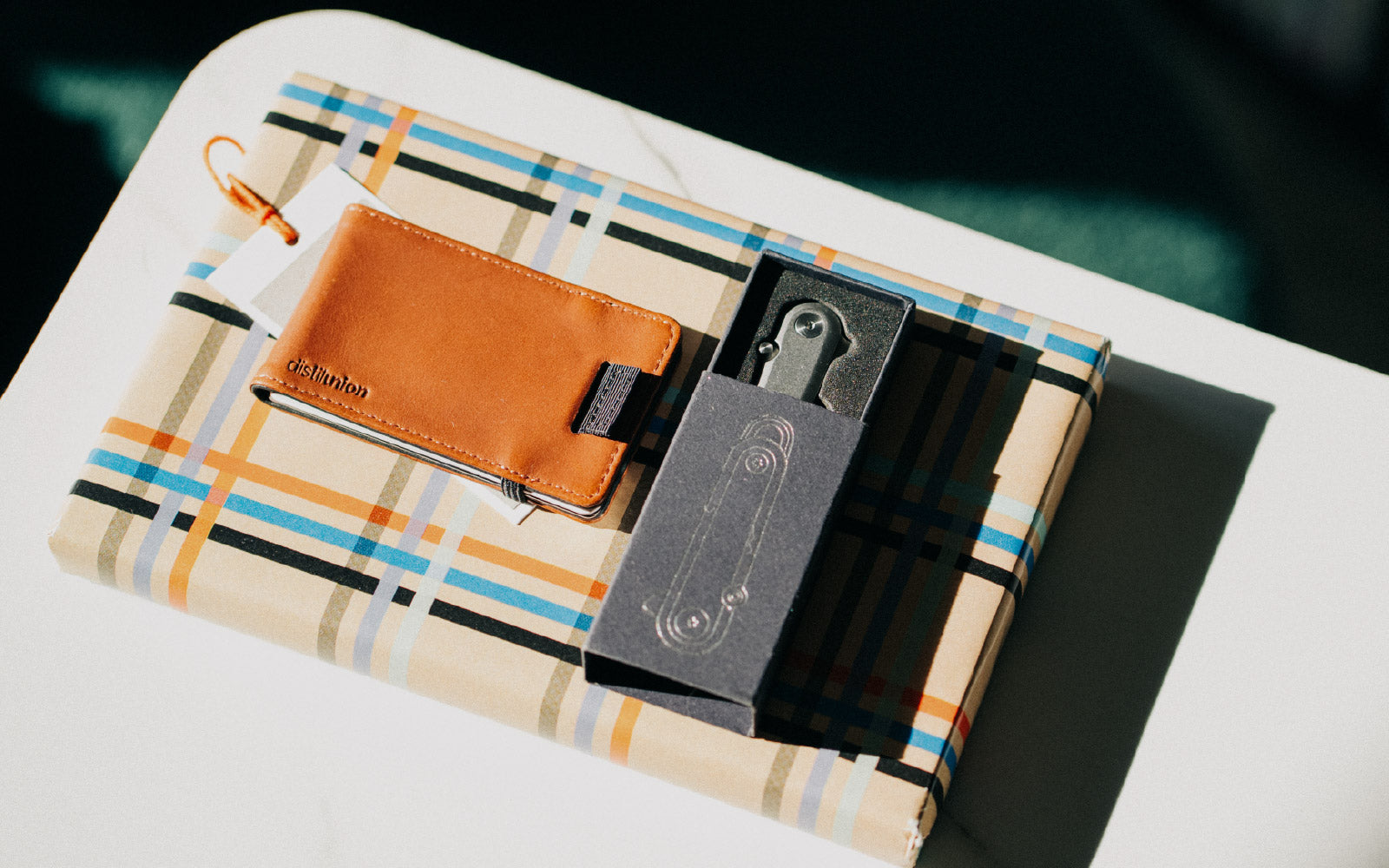 Objective Design Shop is Back!
If you're looking for ways to make this gift-shopping season easier, you've come to the right place. While some folks light up this time of year because they've been squirreling away gifts for the past 11 months, many feel the holidays creeping up and don't know where to start (or you're already tired of searching). The Distil team is here to help: Objective Holiday Market is our curated collection offering you a one-stop gift-shop experience. 
Inspired by our 2015 pop-up shop on King Street, we're thrilled to offer this limited selection of goods that perfectly complement the Distil gear you already know they'll love!
'Tis the season to stuff some stockings
Since this season's collection for Objective is only available online, we focused the assortment on a selection of affordably priced, smaller-than-a-bread-box complementary goods from Field Notes, Craighill and The School of Life. This way you can perfectly pair Distil wallets, sunglasses, or key organizers with something special. Let's meet the brands, shall we?
Field Notes fit conveniently into their stockings as well as our Passport Cover+, which is new for 2023. Beyond the basics, there are a number of other gift-worthy items from Field Notes, too—like their larger-format Pitch Black book, and the short-story A Drive into the Gap that we're gifting to everyone this year (you're welcome, Pops). 
The School of Life is the British publishing house behind thought-provoking books, games, card sets and other life-enriching tools. From stoic standards to a yellow-sand hourglass, their gift-tastic goods are meant to help us understand our minds, improve our relationships, and guide us in living life in a way that's truly worthwhile, effective and fulfilling. We've enjoyed the 100 Questions card deck ourselves to inspire meaningful conversations—and we can confirm from experience that it's a thoughtful gift for family and friends.
Craighill is one of those brands we enjoy treating ourselves to on occasion; we truly appreciate how they elevate everyday items to be functional and timeless. From the Arris sling bag to the Lark pocket knife (which we wouldn't blame you for keeping for yourself), you'll find that Craighill goods rise to their values of curiosity, ingenuity, and satisfaction.  
Starting now, you can visit our Objective online pop-up shop to check names both naughty and nice off your list. We hope our easy-button assortment helps inspire your spirit of giving, making this holiday season truly special—if for no other reason than letting you spend less time online and more time with the ones you love. 
The Objective Backstory
Our decade together as Distil Union has taken us from King Street to Hong Kong. After our first four years in a live/work studio (before "working from home" was the WFH thing it is now), we secured a spacious second-floor studio in Charleston's design district that offered us the chance to try a different kind of combination space.
Inspired by the mixed-use studio/shops in Hong Kong, we opened Objective Design Shop as a way to bring modern design brands that we love to Charleston—like Braun, Monocle, Lexon, LEFF Amsterdam, Pablo Lighting, Umbra Shift, Fellow, Yield, Poketo and more. 
To easily reconfigure the space and adapt to various needs, we built massive pegboards and moveable wall panels on casters. The modular, customizable setup gave us flexibility to host special events, have conversations with the community about products and design, and to throw Kickstarter launch parties complete with fresh local beers and baked goods. 
If you came by to chat, shop or celebrate with us on King St, 🍻 this one's for you! And we hope visitors one and all enjoy browsing Objective's virtual shelves once again for this special Holiday Mini Market.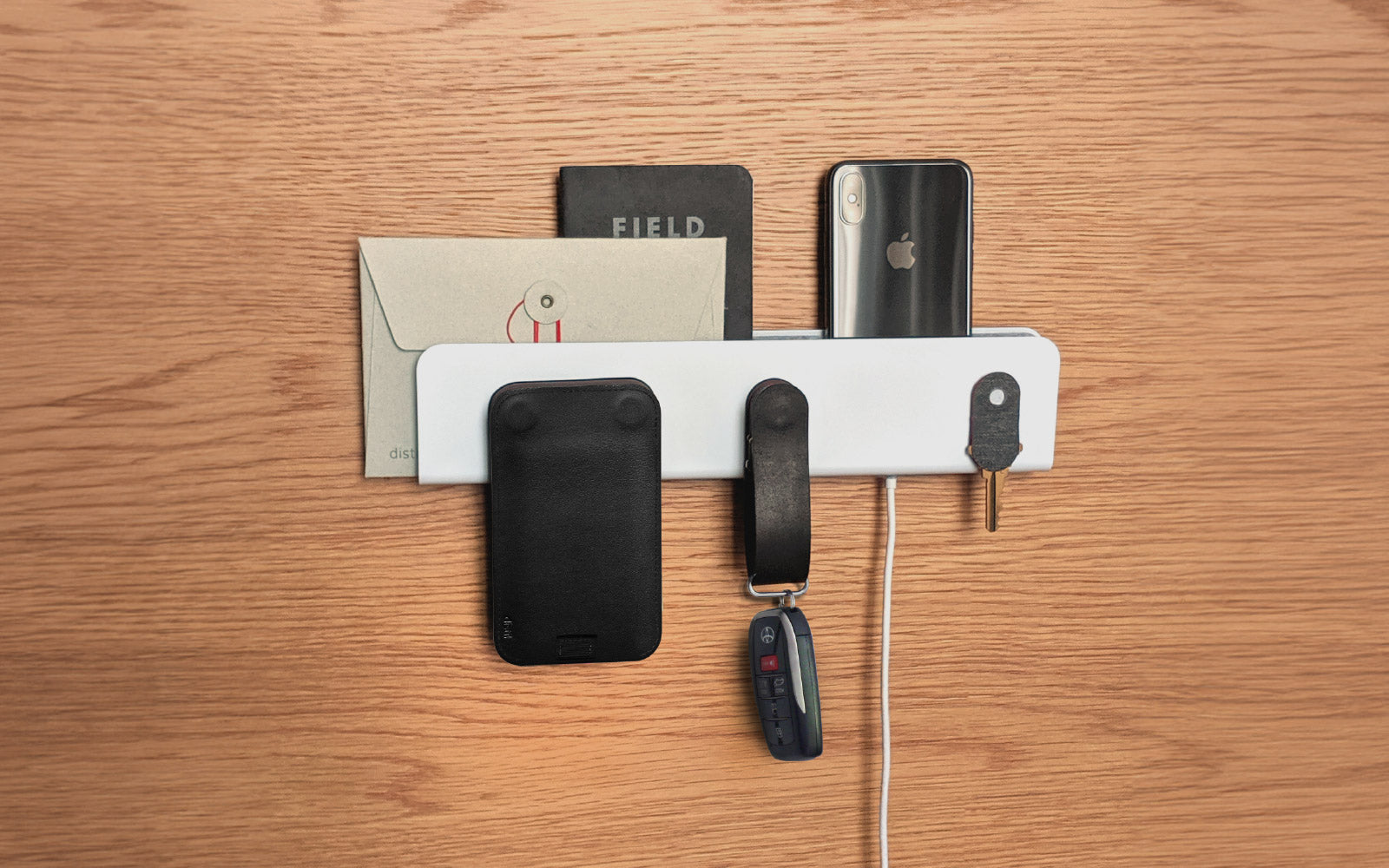 How to Un-Lose Your Keys (and Your Time)
You'll spend roughly six months over the course of your lifetime searching for misplaced objects, including your keys. Six months?! Ouch. There's got to be a better way, right? While we can't help ...
Read more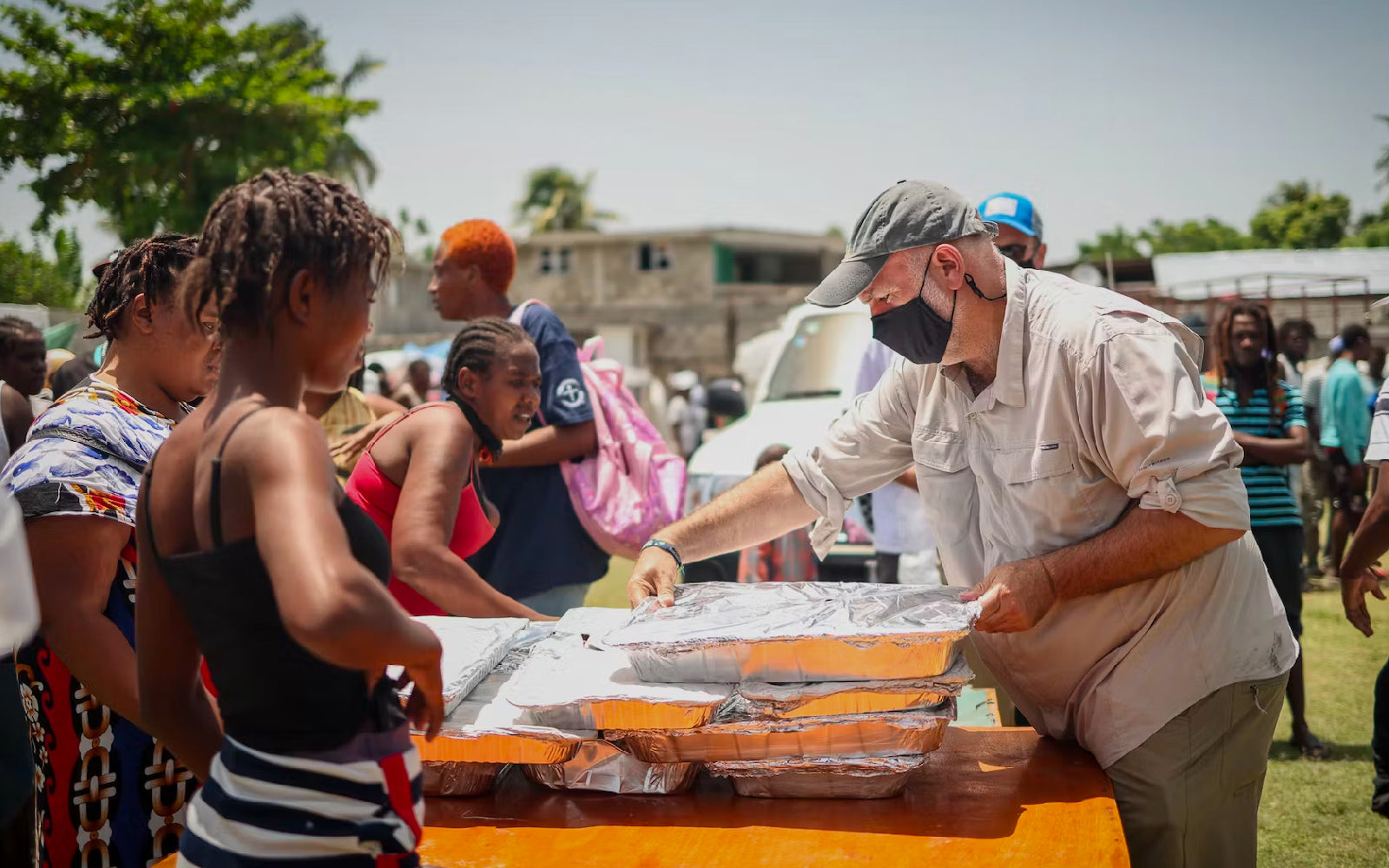 This Giving Tuesday we're shining a spotlight on World Central Kitchen. For over a decade, World Central Kitchen has been first to the frontlines, providing meals in response to humanitarian, clima...
Read more