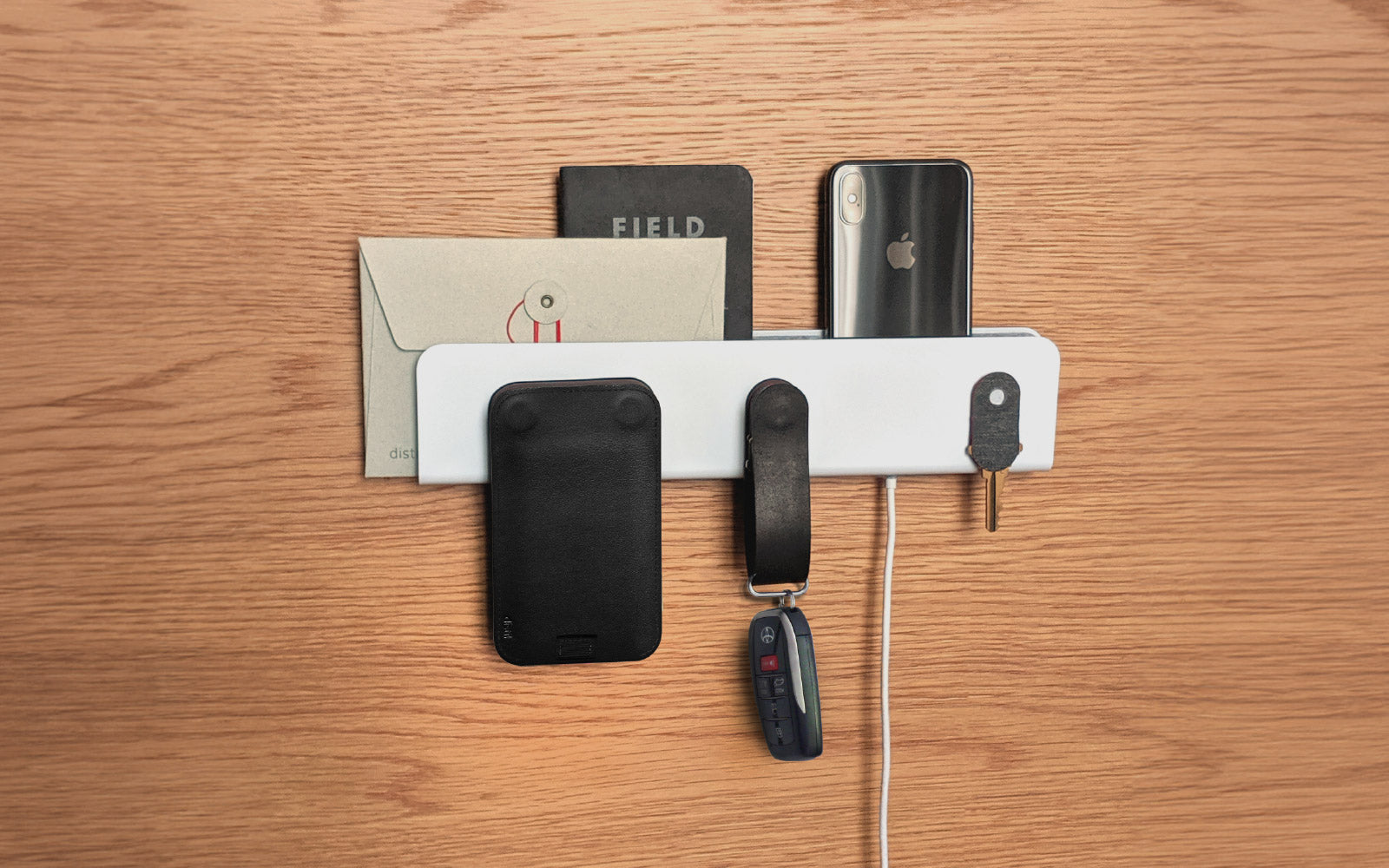 How to Un-Lose Your Keys (and Your Time)
You'll spend roughly six months over the course of your lifetime searching for misplaced objects, including your keys. Six months? Ouch. There's got to be a better way, right? While we can't help you find that pen you were just using and can't seem to put your hands on, we do have a few ideas for simplifying your out-the-door routine, starting with your keys.
The #1 tip for keeping your keys findable? 
Easy: Always put them in the same place.
Predictability is *key* (sorry not sorry) in not misplacing your everyday items. Having a solid home base for them is going to be your ticket to success.

A few ways to do that...
→ Keep keys in plain sight 
Our KeyLoop Kit sticks securely to any magnetic surface—like the fridge, drywall corner, or light switch—so it's harder to misplace them. The included KeyMod Sticks use a removable and reusable 3M layer to secure your key. Then you can snap keys in and out of the leather cover via nesting MagLock™ magnets for a customized daily carry—no tools required. 
→ Put a tracker on your keys
We didn't invent this one, but we love it! A tracker makes it easy to instantly locate your keys, and most are ready to add with what's included in the KeyLoop Kit. Whether it's an Apple AirTag secured in a KeyMod Stick or a Tile fob attached to the FobRing, technology sure can come in handy, huh?
→ Organize essentials right by the door 
Make your mad dash out the door far less maddening: Keep everything you need where it's easy to grab. Ferris ModStation makes the perfect landing zone for keys, sunglasses, wallet, phone, mail and more. The felt-lined interior holds your phone and mail (with a sneaky pass-through for charging cables), and of course everything's included to mount on a wall or magnetic surface.
Any or all of these tips will help! So instead of wasting precious minutes running upstairs for your sunglasses, and doing the infamous check-yesterday's-pants-pockets for your keys and wallet, use the same system day-in and day-out. Ah, sanity returns—at least for your everyday carry. 
Ready to stop the scramble? Streamline your routine with magnets.
We put together the Out-the-Door Bundle that's tailor-made to make your routine easier. In addition to that handy KeyLoop Kit and ModStation mentioned above, this curated bundle also includes the modular ModWallet, and a pair of crowd-favorite Folly MagLock™ Sunglasses—all enhanced with hidden magnets for added hard-to-lose functionality.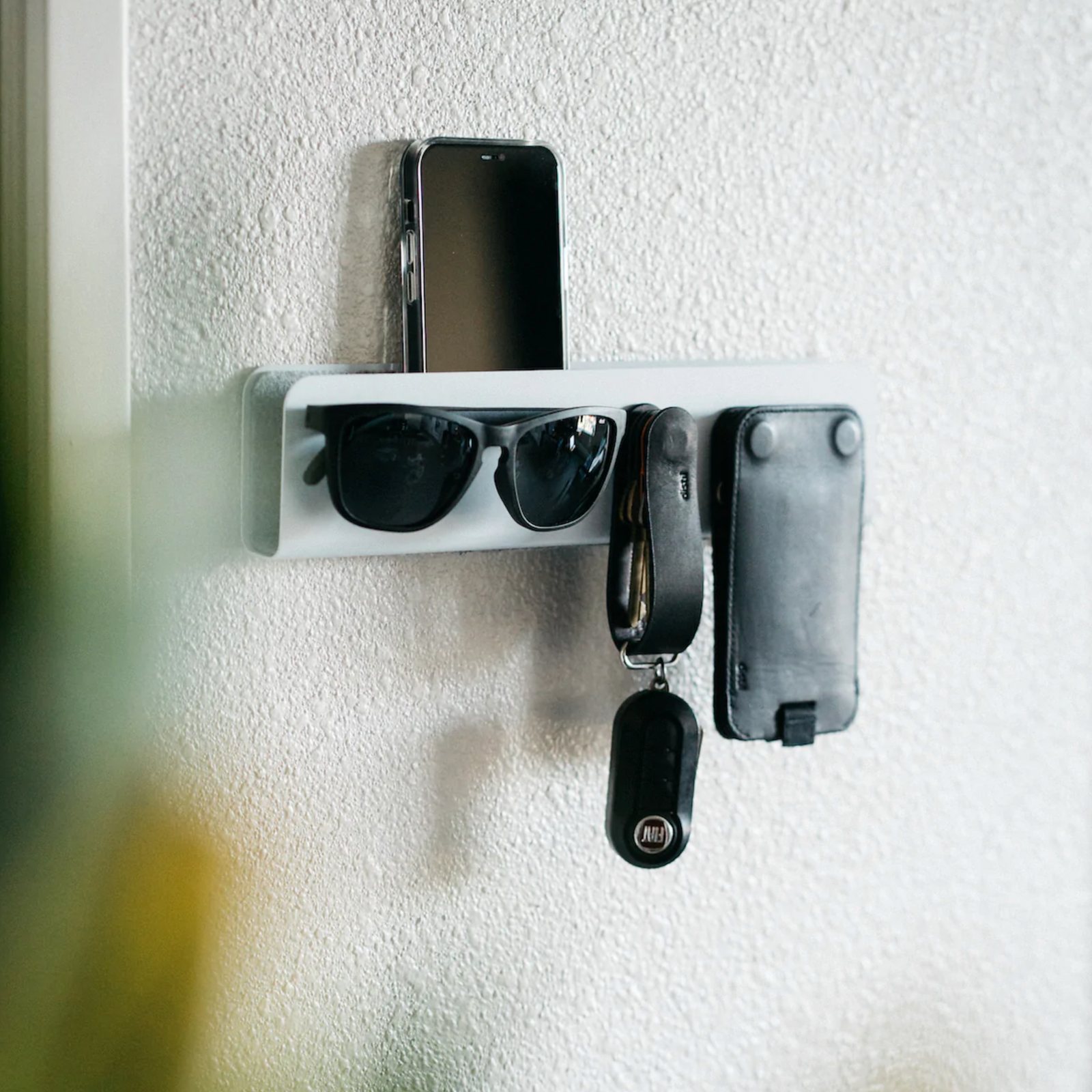 Not looking to overhaul 100% of your daily carry? Makes sense, keep what's working for you. When it's time to upgrade, may we suggest our Best-Seller Set. These two are our top picks for anyone's pockets! The set includes a KeyLoop Kit as well as our Wally Bifold 5.0, which is the latest and greatest (and slimmest and most secure) version of our best-selling wallet. The full-grain leather is hybrid tanned to deliver both remarkable durability and a rich, handsome patina. Distil wallets will conform to your cards, resulting in an even slimmer profile than you see right out of the box on day one. But this post is about keys, not wallets... so where were we? 
KeyLoop Kit includes 5 KeyMods that use MagLock to nest securely together with neodymium or rare-earth magnets—the strongest out there—and the color-coded edges make it easy to fan out and access the key you need at a glance. And without the need for tools, you can easily add, subtract, rearrange and share your keys. It's perfect for those with shared keys, or who carry multiple sets that you don't need to have on you every day.  
The leather cuts the key jingle-jangle and protects whatever else is in your pocket from scratches. You can even loop the KeyLoop around a bag handle so you don't have to go diving into the depths of your tote when you get home and all you wanna do is unlock and unwind. 
Beyond delivering an elevated experience, we responsibly source our leather from tanneries certified with a gold rating—the highest honor for environmental standards. Whatever get-out-the-door gear you choose, we're envisioning calmer mornings for you! Now, just what are you going to do with all of those wild and precious unwasted minutes?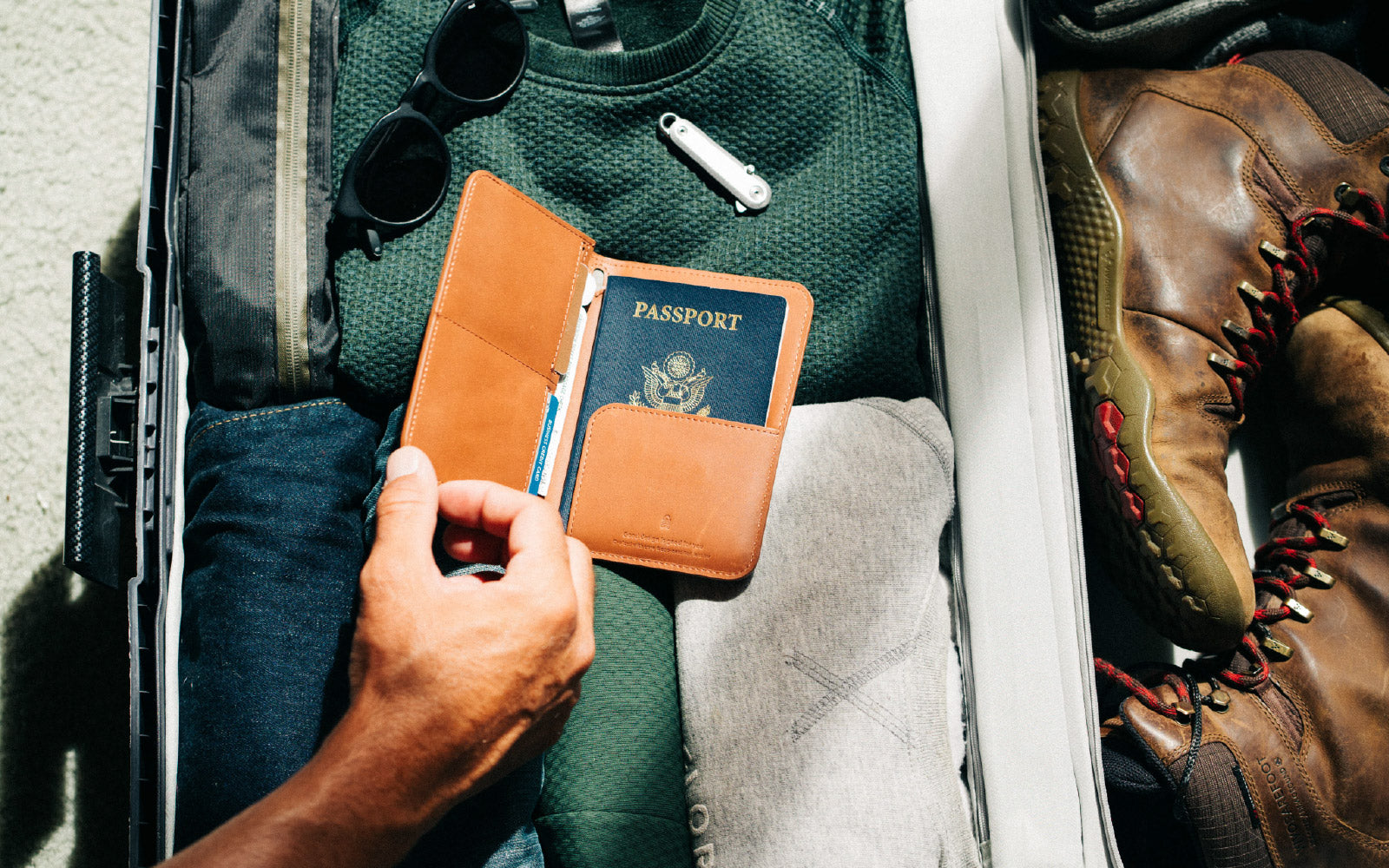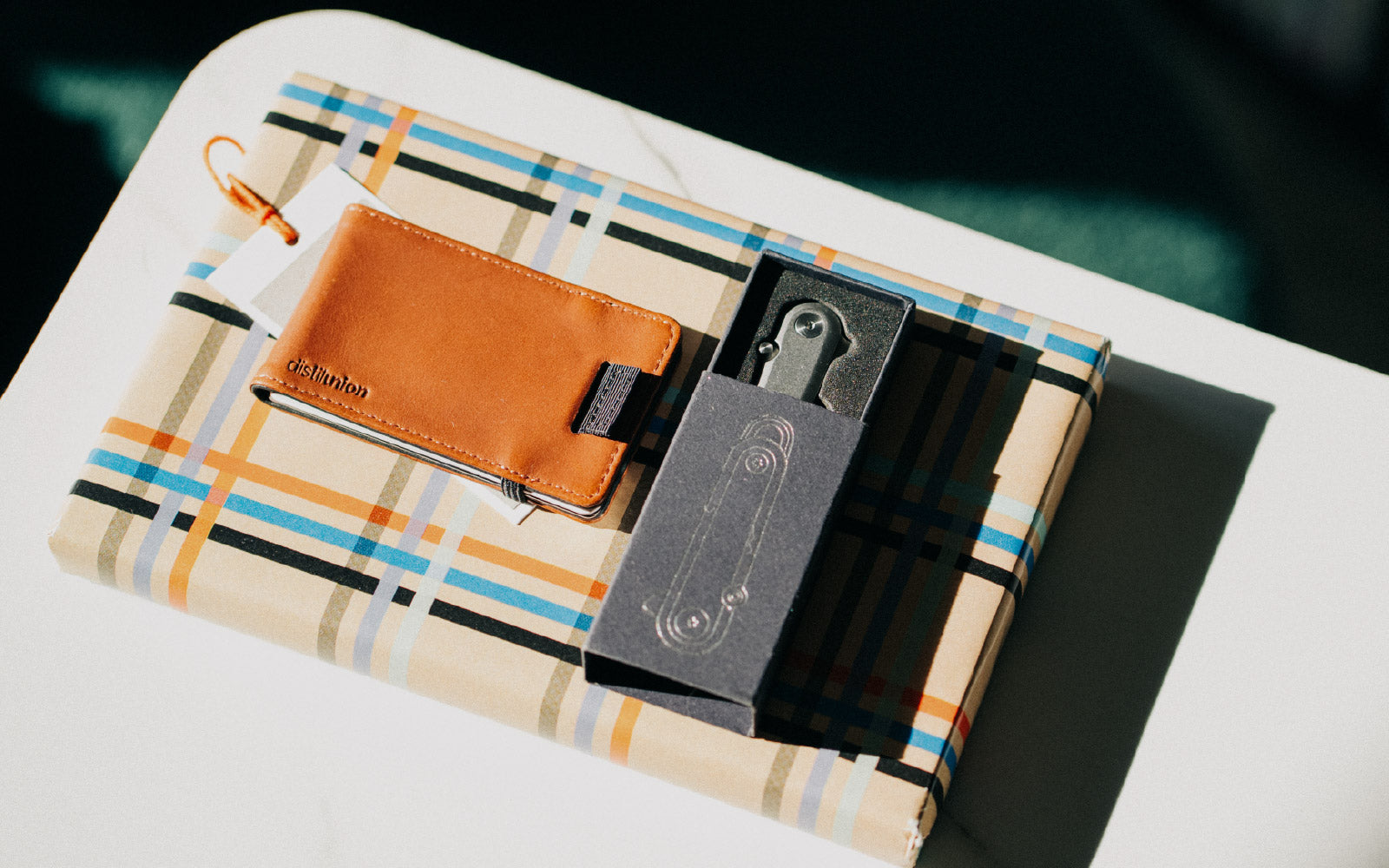 Objective Design Shop is Back!
To make your holiday shopping that little bit easier, we curated a limited selection of goods to perfectly complement the Distil gear you already know they'll love! Introducing Objective Holiday Ma...
Read more