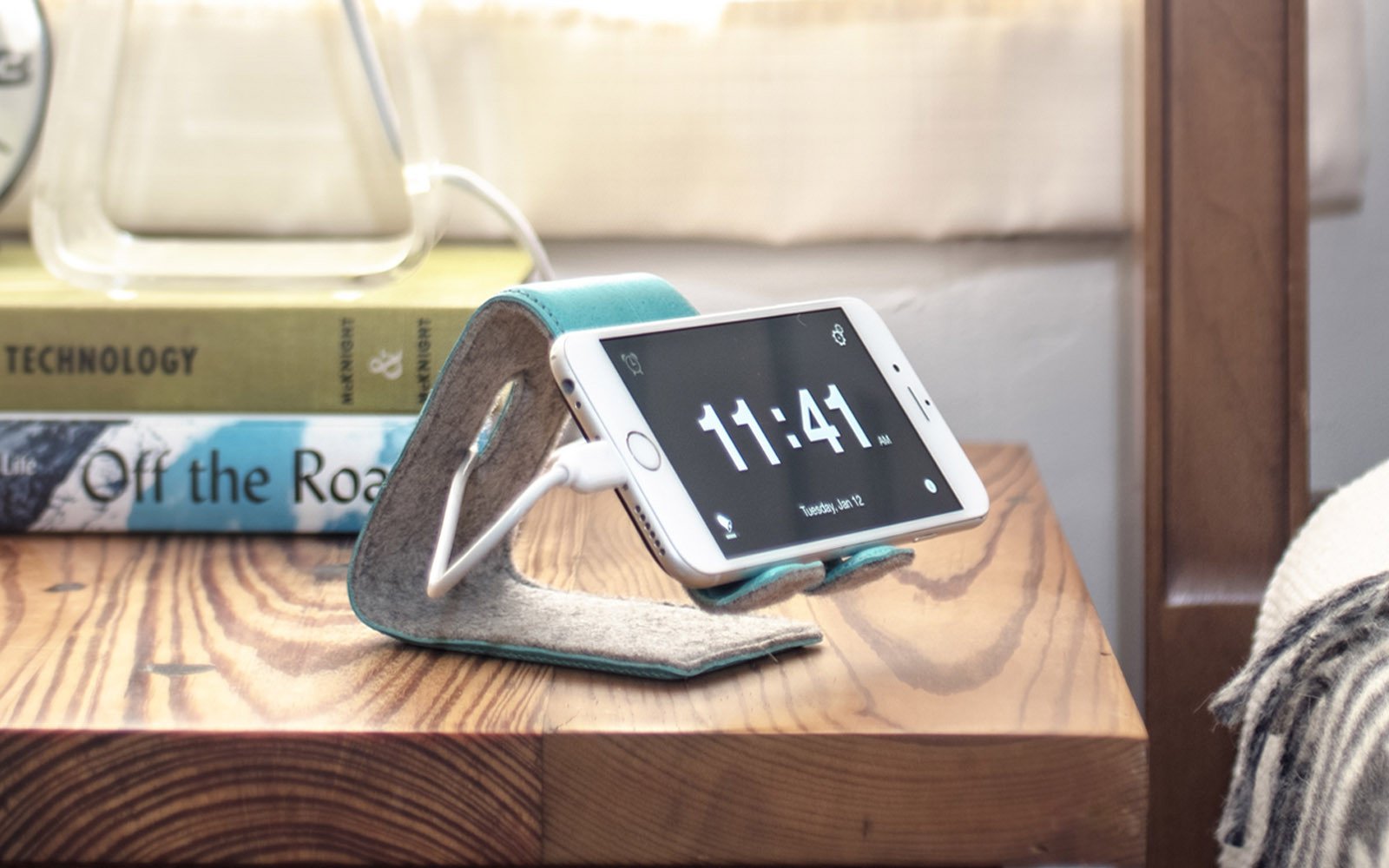 Let Your Phone Help You Out of Bed
The very first product Distil Union ever released to market was Snooze, the iPhone dock that transformed your iPhone 4 into a sleek wooden alarm clock that was easily snoozable. With bated breath, we waited for the next iPhone announcement, and thank goodness the iPhone 5 was still small enough to fit Snooze! Next came the iPhone 6 and 6 Plus – nearly the size of an iPad mini. We had reached the end of our luck.  
With the ever-changing profiles and proportions of the iPhone, we made the tough decision to pull it from our product line. Along with it went our Snooze App, the app that turned your phone into an alarm clock display.
However, we still believe in the importance of a place to dock your phone, and the convenience of letting your phone double as an alarm clock. (It's 2017. Who doesn't use their phone as an alarm clock?). Stanley accommodates all smartphones, and most tablets for a well-designed perch for your small screens that's nice to look at.
As for the alarm clock app, the native iPhone Clock app is a popular choice. Beyond that, we've tried a few others in the App Store and have compiled our favorites.
 Our Favorite Alarm Clock Apps
This one's not for the faint of heart. The app will wake you up to the sweet sound of Dwayne "The Rock" Johnson's voice shouting colorful, er– motivational phrases that remind you of your goals. You can also sync the app to The Rock's own schedule so you can wake up when he does and feel even more like a badass.
If you need to be incentivized to join the living in a different way, the Uhp Alarm Clock App has a couple options. First, you can set a path in your home that you have to walk for the alarm to stop chiming. If that's not enough, the app will publicly shame you for sleeping in by posting to your Facebook page that you're still in bed. 

3. Rise Alarm Clock  

If getting out of bed comes easy for you (first of all, congratulations and please email heyhey@distilunion with your secrets), you may just want a simple app with graphically beautiful features. The Rise Alarm Clock App is just that, and is even customizable with nature inspired alarm tones, the option of horizontal or vertical orientation, and you can even choose for it to be user friendly for your right or left hand.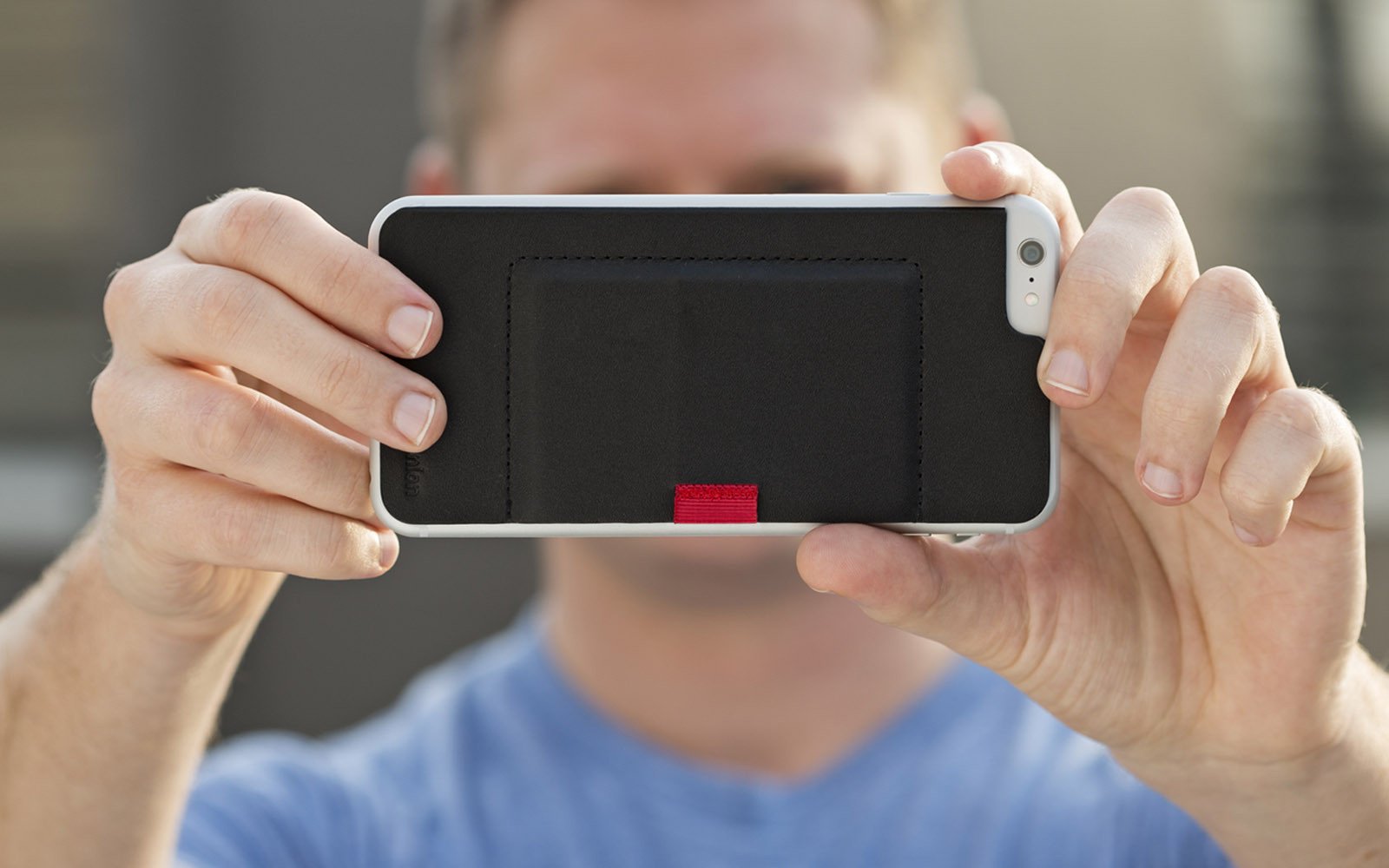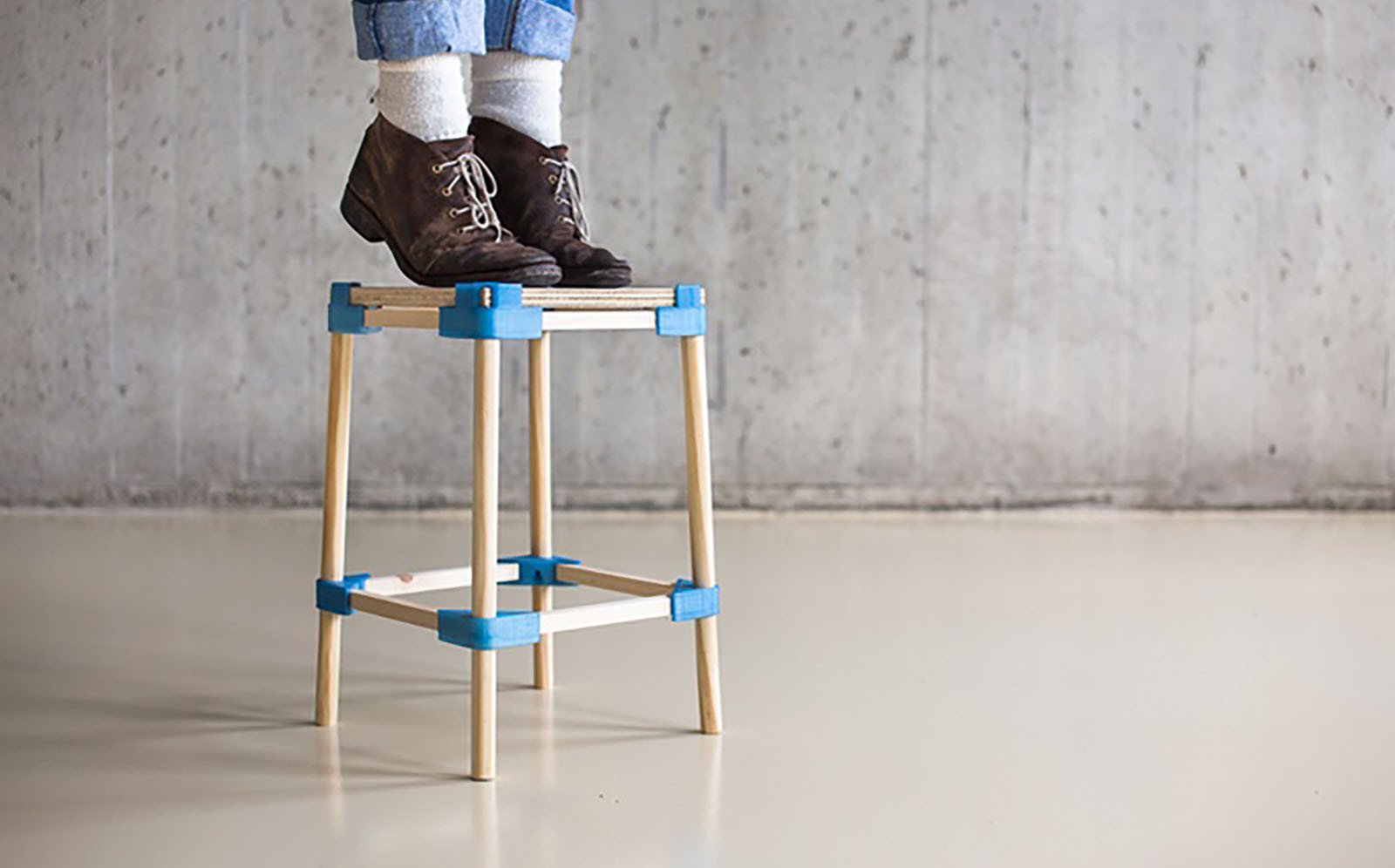 crowdfunding
We've rounded up our favorite Kickstarter projects this month that we think are worth backing!
Read more