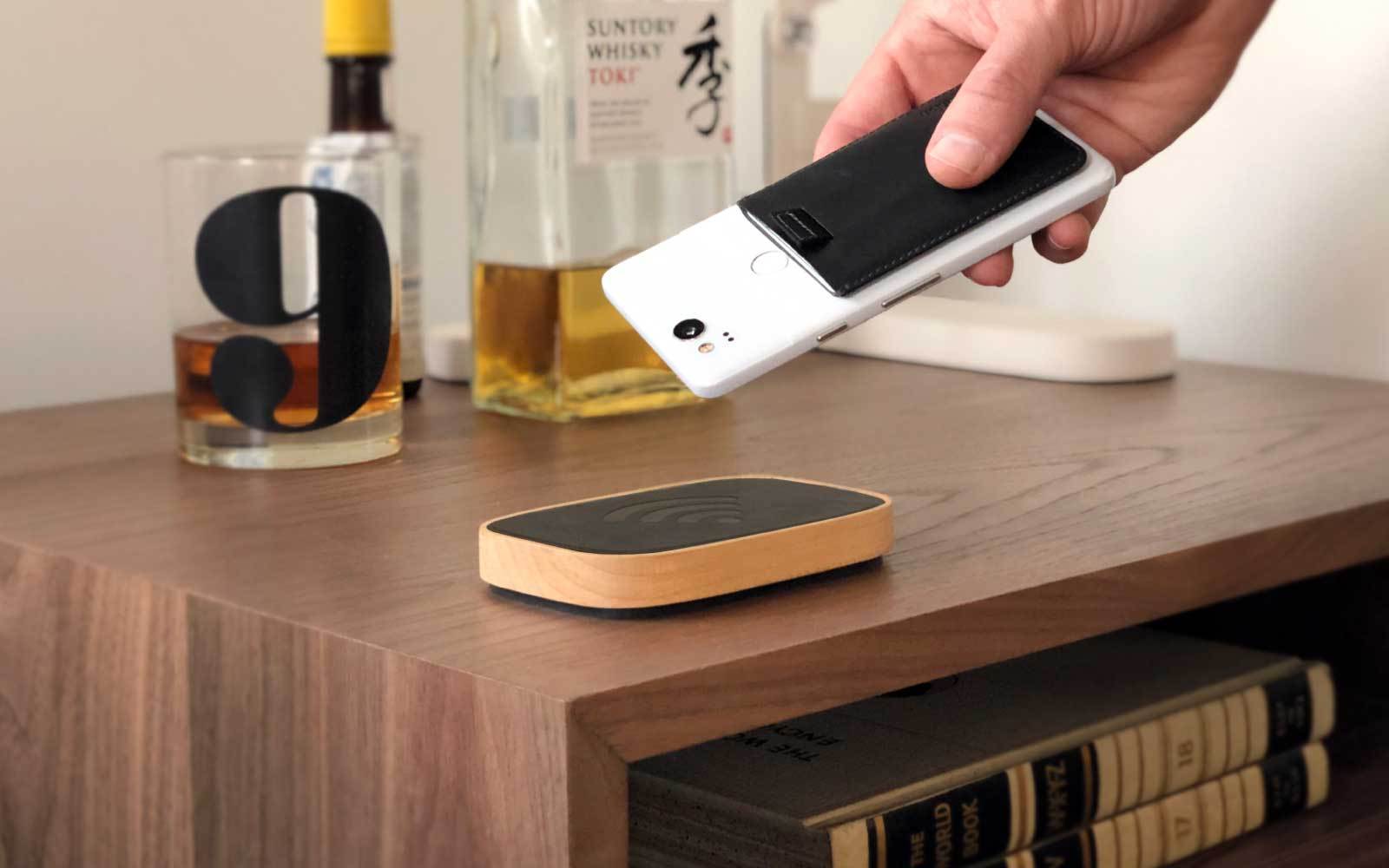 A Lifehack Collaboration with Ten One Design
Get on board with getting online faster and easier.
We're all about making life simpler by solving little annoyances, so we jumped at the chance to collaborate with our friends at Ten One Design on a limited-edition of their latest lifehack: Wifi Porter finished in elegant, debossed Italian leather and laser engraving. But this practical piece is more than just a pretty object.
Anyone who has had to get on someone else's wifi network (or had to remember their own password to read character-by-character to a visitor) can relate to this frustration. Ten One Design's Wifi Porter makes this chore so much easier– and that's precisely why we are so honored and excited to collaborate on this project. Our mission at Distil Union is to create products that make your life a little bit easier, and the Wifi Porter does exactly that.
Everyone hates long passwords, but you'd hate them a lot less if you never had to type them. Wifi Porter simplifies it all to a simple tap or camera scan. –Peter Skinner, Ten One Design
Whether you have friends over for a dinner party, are hosting out-of-town visitors, hire a babysitter, or run a business, all those who need a wifi connection will appreciate simply tapping the Wifi Porter to seamlessly get online. 
Product development: A look behind the scenes
In the beginning, Peter Skinner of Ten One Design proposed a basic platform for the collaboration that works well on a surface or mounted on a wall: A rectangular form with softened curves in solid wood. When placed on a table top, an offset non-skid rubber base would create the illusion of floating above the surface. We've worked with one of their manufacturers before so were familiar with their capabilities and proposed a few solutions that could work well with the basic form. 
While Distil Union has become known for our crafted leather goods, in fact we worked with wood on our very first product: the Snooze the Alarm Dock for iPhone. I was excited to combine these two materials– and we still have some Italian vegetable-tanned leather on hand from our Wally Micro Kickstarter that I knew would be a perfect fit.
After reviewing the proposals, Peter selected one where we inset the leather into a recess created in the top. He also suggested to add a debossed detail around the edge of the leather to help with the transition between the two surfaces. We loved the idea! It's a small detail that makes a noticeable difference to the Wifi Porter's finished appearance. 
After manufacturing the regular base, the collaboration edition goes for a second round of milling where mere millimeters are removed from the top; this leaves a recess in which to inset the leather. The leather is die cut and debossed with the wifi graphic and detail around the edge. For the final step, Peter will be assembling the limited-edition collaboration units by hand at his studio in New Jersey– including laser engraving *pew*pew* 
So for a frustration-free wifi experience, check out our limited-edition collaboration with Ten One Design on their Wifi Porter. If you snooze and miss the limited-edition, grab a beautiful wooden one! And be sure to share with anyone you know who could use this at their AirBnB, restaurant or business (they'll be glad you did).