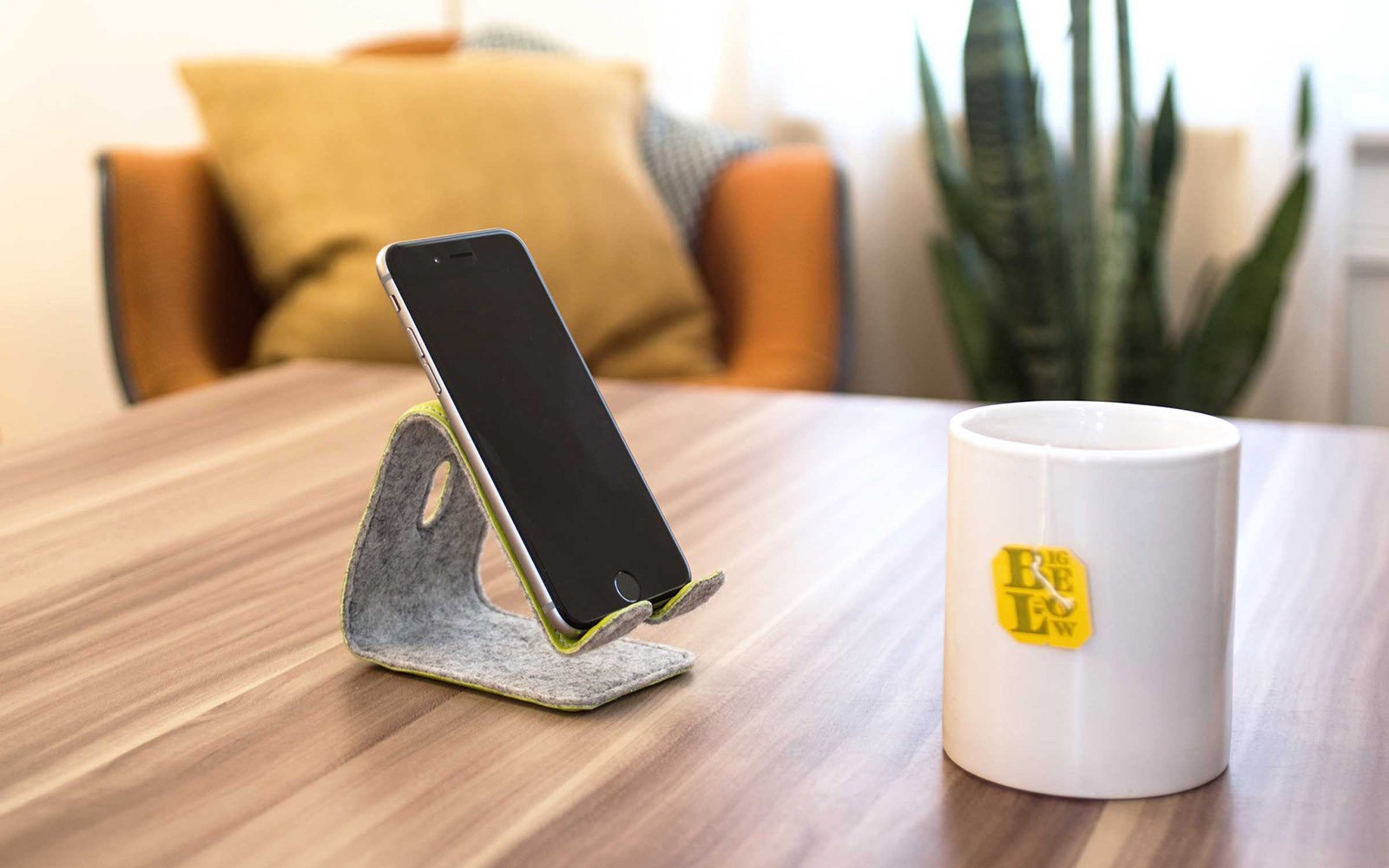 Feature Friday: Stanley Stand on iLounge
Our new-ish Stanley Stand was just featured on one of our favorite sources for Mac news, iLounge:
The aqua stand we received is a nice departure from all the black stands and docks we see regularly. Stanley's leather exterior pairs with a felt interior portion of the stand for a soft-touch experience — another difference from the many plastic and aluminum docks and stands on the market. 

Stanley's color options, and unique look and feel may appeal to those seeking something minimalist and different.
These guys were among the very first to review our original phone stand called Snooze, so we were happy when they shared a hands-on review of our colorful, flexible, leather-and-wool-clad phone and tablet stand. They clearly appreciate that Stanley is something different in the sea of tech-centric smartphone docks – thanks, iLounge!